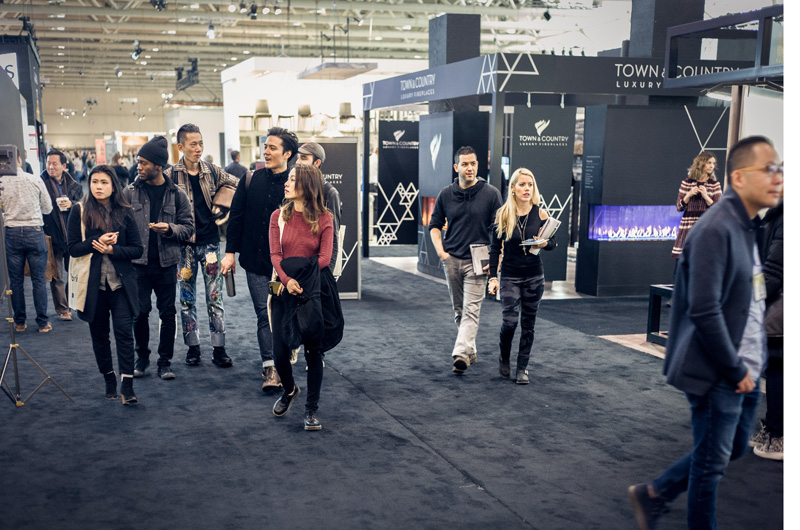 The 2018 edition of IDS Toronto just wrapped up a four-day show at the Metro Toronto Convention Centre connecting people with the right products and the hottest spaces.
Organizers say the Interior Design Show shapes the industry for the year to come – in North America and beyond.
IDS Toronto is now in its 20th year and continues to offer the latest products and designs to inspire professionals and consumers
As the premier showcase of new products and furniture, superstar designers and avant-garde concepts from North America and beyond, the Interior Design Show is Canada's premier showcase for the industry.
Over 3 1/2 action-packed days, the show captured the latest innovations for an engaged audience of consumers and professionals. With its ambitious programming, IDS Toronto is a driving force of the city's flourishing design scene. The fair promotes rising design talents and attracts keynote speakers of international acclaim, making it the must-see event of the year for established and emerging design.
Ontario Wood was featured in a special display area to promote "the natural choice."
"If you want beautiful wood products that offer high quality at a low price, support local businesses, and promote a healthier environment, Ontario Wood is your number one choice."
Ontario Wood is an initiative to help consumers identify and purchase locally made Ontario wood products. Ontario's forests offer a wide variety of wood species with characteristics suitable for many needs. Local manufacturers produce everything from structural lumber to flooring, furniture, log homes and artisan goods. Ontario Wood is the natural choice for designers seeking to achieve the balance between function, beauty, versatility and performance.