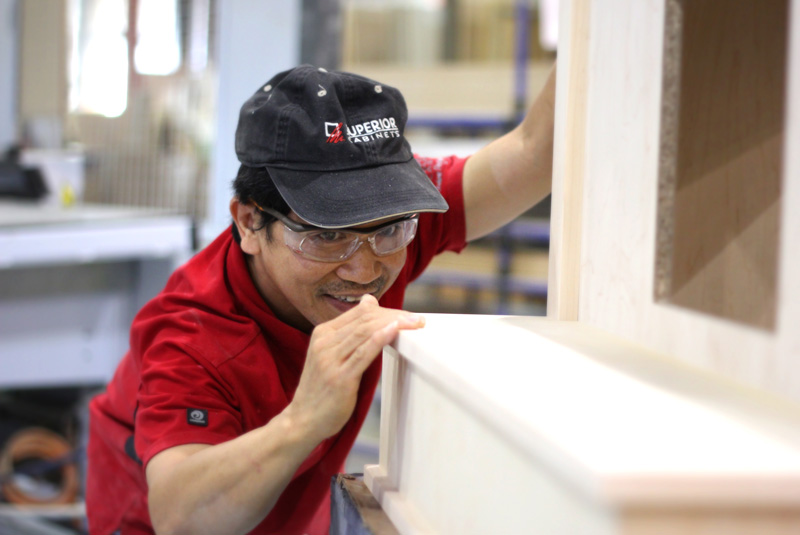 Photo: Contributed
Superior Cabinets has just earned its Lean Certification from Canadian Manufacturing & Exporters.
Superior Cabinets of Saskatoon Sask., has just become the first company in that province to achieve Lean Certification by Canadian Manufacturing & Exporters (CME).
Superior Cabinets began its Lean journey in 2012 as part of a complete business transformation focused on restructuring the company back to productivity and profitability.
"We are extremely proud of this accomplishment and this recognition is a reflection of the hard work and dedication our team members have invested into transforming our company into a Lean organization," said Michael Kachur, continuous improvement manager at Superior Cabinets.
"The CME conducts internal audits of companies all over Saskatchewan and I would rank Superior Cabinets as a world-class facility. They would easily rank in top 10% for 5S implementation in North America and Europe," said Darryl Minty, Divisional Vice President of Canadian Manufacturing & Exporters (CME).
"I would be proud to tour anyone through their manufacturing facility as a best-in-class example of Lean and 5S implementation".
Superior Cabinets will continue to empower its teams to drive Lean and 5S initiatives throughout the entire organization including their manufacturing facility, corporate head office and 4 corporate stores.
Superior Cabinets in operation since 1980, is one of Western Canada's leading manufacturers and suppliers of frameless kitchens with a long-held and well-earned reputation for fine quality products, outstanding customer service and dedication to employee success.
The company sells through their retail stores in Saskatoon, Regina, Calgary and Edmonton, as well as a network of 75 dealers. All manufacturing is done at its 55,000 sq.ft. production facility in Saskatoon.
Canadian Manufacturers & Exporters (CME) is Canada's largest trade and industry association, and the voice of manufacturing and global business in Canada.