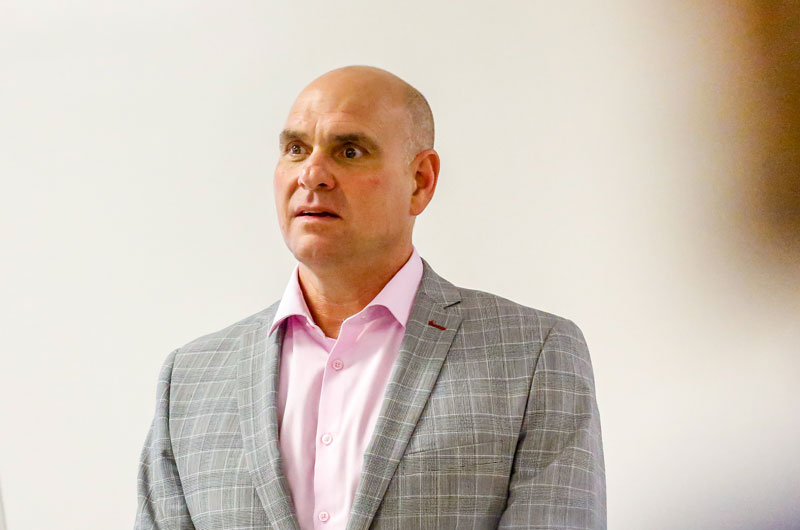 Photo: Woodworking
Mike Baker, BWA's executive director.
Members of the Bluewater Wood Alliance have reason to smile, as they will have access to millions of dollars of federal funding to boost their businesses.
The federal government this week announced the winners of its $950 million federal funding competition for 'superclusters' and the Bluewater Wood Alliance is a member of one of the five winning bidders.
As part of the Ontario-based bid designed to drive collaboration between the manufacturing and technology sectors, BWA members are expected to be able to access millions of dollars in funding.
BWA is a member of the cluster made up of a group of companies that includes such heavy hitters as ArcelorMittal Dofasco (Canada's leading steel producer), Morgan Solar, University of Toronto, General Dynamics Land Systems, Ericsson, and Celestica to name just a few, who are working together and prepared a joint bid to access available government funding.
Details will still have to be worked out, but the Alliance's members could be eligible for $30 million over five years at 50 per cent funding ($15 million).
BWA's Executive Director Mike Baker is thrilled with the news, but said it will take some time to work out all the details.
"But it is certainly exciting news for our members to be able to access this funding to help them boost their businesses.
The Canada-wide competition saw more than 50 applicants and more than 1,000 business participated.