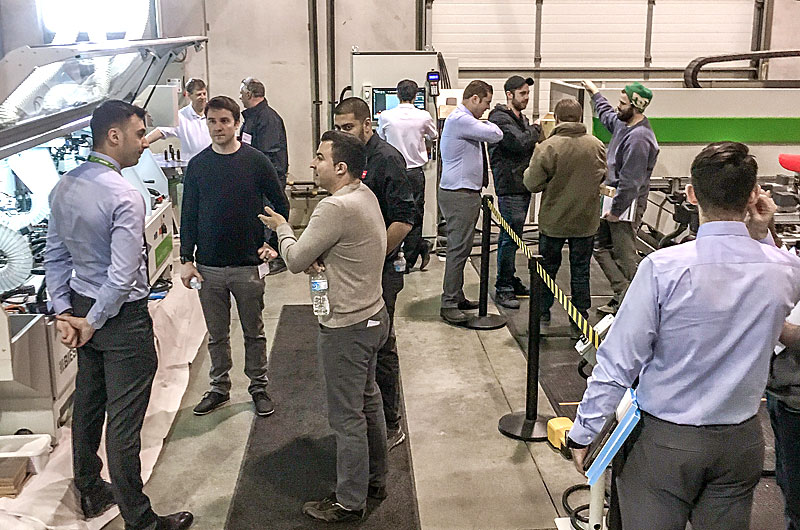 Photo: Contributed
At the Biesse Canada Panel Processing Open House.

Biesse Canada hosted 27 companies at its Panel Processing Open House at the Greater Toronto Area Showroom & Service Hub in Mississauga, Ont. in March.
Matt Fleming, vice president of sales said the event was a good example of the company's ability to bring added value to customers through advanced educational events and on-demand seminars.
"The added value customers get comes from talking to industry experts, not just area managers, but also the technicians and the specialists like the product managers who are here as well," he said.
"They can have a real discussion about how they're manufacturing now and look to the future and how they would like to improve their manufacturing efficiency."
With the focus on panel processing, and how you can quickly and efficiently cut to size, drill and assemble with Biesse solutions, there was a wide range of machines under power.
The Rover S (flat table), Rover A (pod and rail), vertical CNC, Elix for dowel insertion and zero glue line AirForce system were all on display.
"Customers were able to experience the three main CNC machining methods and how all those work in conjunction with our edgebanders, including one with our zero glue line solution AirForce," Fleming said.
"AirForce continues to be a growing trend in the marketplace. People see the value especially with high-gloss and textured products and the quality that they can achieve using the Air Force technology."