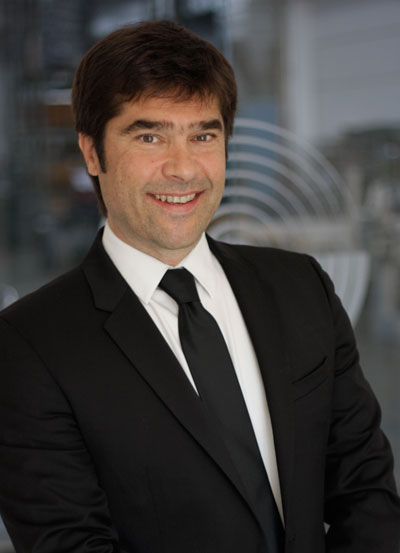 Roberto Ghizzoni
Roberto Ghizzoni is vice president at OMGA Industries, Inc. of South Bend, Indiana and chairman of the International Woodworking Fair, which takes place Aug. 22-25, 2018 at the Georgia World Congress Center in Atlanta, Georgia. Woodworking Canada spoke with Ghizzoni for the latest news, information and highlights of the show.
WW:
Why should woodworkers attend IWF this year and what is the specific appeal to Canadian visitors?
Ghizzoni:
IWF has over 1,000 exhibitors showcasing innovation in machinery and design that you will only see at IWF. IWF is about the experience. Where else can you see all of today's latest technology in the woodworking industry, in one place? The bonus is you can connect with your peers to learn the secret sauce to make it all work better for your company.
We have an International Reception designed to welcome foreign visitors including Canadians, our largest international country for attendance. Our suppliers/exhibitors realize the importance of the Canadian marketplace. Our exhibitors have what you know and what you don't know from around the world to make your business better. The exhibitors are very involved in the Canadian marketplace and have a clear understanding of their manufacturing and design needs.
WW:
What is it that makes IWF a "must-see" show?
Ghizzoni:
Over 40% of our 2016 attendees made purchases from companies that they had never done business with before. Over 40% purchased product that they had not planned on.
What that means is "Wow" IWF had what they expected and what they didn't know. IWF is where the industry comes together to learn, realize, and imagine possibilities for their business.
WW:
What can visitors expect at this year's show. Please tell us about some of the unique features and highlights?
Ghizzoni:
They can expect more new products, more engagement, more exhibitors, more networking and more education. They can expect one of their most productive times at an event in the last two years and the timing is great as the industry is on a sustained growth pattern.
WW:
Are there any new features/events of note at this year's show?
Ghizzoni:
In addition to cutting edge technology which will be pervasive throughout Hall B and the best in supply companies, in Hall C, this year we will see the advent of Digital Print at is applies to materials, more focus on lean and CNC and a Decorative Surface Pavilion. In addition IWF 2018 will host, more than 200 first-time exhibitors And it will also feature a new show app.
WW:
How are your exhibitor numbers and exhibition space shaping up compared to the last show?
Ghizzoni:
Attendance pace is ahead of 2016 — more exhibitors means more products, which means more attendance. We are currently pacing 10% ahead of 2016.
IWF is the largest show in the world for 2018. We expect more than 1,000 exhibitors and more than 615,000 net sq. ft. of exhibition space. This will be the largest IWF since 2008. Imagine it and make it a reality at IWF.
WW:
In the run-up to the show, can you gauge the exhibitors' mood?
Ghizzoni: As an exhibitor myself we are excited overall with the direction the industry is heading and very optimistic for IWF 2018. Attendees have shown to come in very prepared they have done their research and are really looking for supplier/exhibitors that make their businesses better, this year is surely shaping up to be no exception.
WW:
Can you tell us about the education program. 
How many sessions will be offered and on what topics?
Ghizzoni:
The education we offer at IWF 2018 represents the largest offering of any trade show in the world. 73 sessions and 11 full day programs covering topics like:
• Manufacturing
• Design
• Production
• Lean
• CNC
• Finishing
• Flooring
• Closets
• Countertops
This is another true added value which will be catering to any type of attendee.
WW:
Can you tell me about the Challengers Award?
Ghizzoni
: We have more than 70 entries from all segments of the industry – machinery, supplies, design. Also many first-time entries and we believe the robust participation in the program continues to be a strong indicator of what the industry suppliers have invested in product innovation.
WW:
It's early yet, but how is pre-registration going and what are your hopes/expectations for attendance?
Ghizzoni: We are currently doing very well with housing and registration. Attendees should get registered, get their housing and make their plans for IWF, now. We are currently pacing 10% ahead of 2016 and are projecting 30,000 plus registration for IWF 2018.