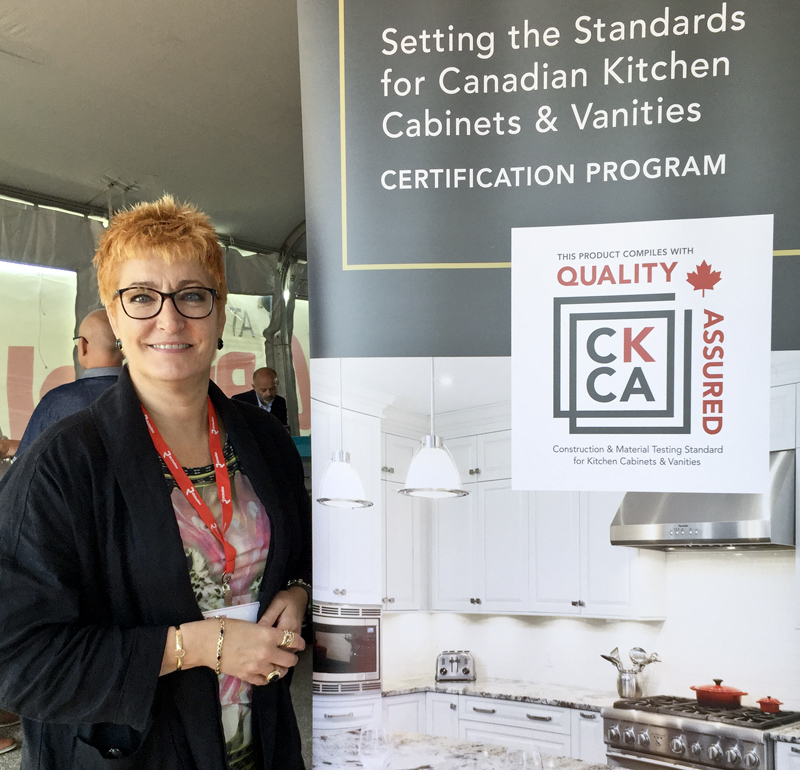 Caroline Castrucci
This is an important milestone for the CKCA, says Caroline Castrucci, who has just wrapped up her two-year term as the associations' president.
"I believe the fact that the CKCA is celebrating its 50th anniversary this year proves that our association is truly needed to offer a unified voice for our industry."
And Castrucci is speaking from experience.
Her father John Laurysen joined CKCA in the 70s and served as its president in the 80s.
Her brother Bill was president in the 90s and Castrucci herself has previously served as president from 2009/2010 and has been a member and sat on the board for many years before that.
"This is a truly great organization and I am really proud to be part of something that has such an impact and has been around for 50 years. And that is why our company and my family are so committed to it.
"Take the Certification Program, it's such an important tool for our members to differentiate themselves through quality and offering customers peace of mind. Our company - Laurysen Kitchens – has been using it for many years as an important part of our marketing strategy.
Castrucci says the six companies that formed the CKCA in 1968 did so because they wanted to bring the industry together and share knowledge and collectively strengthen the industry.
"And I think that is still true today. If you have attended any of our meetings, you know that it is about sharing knowledge and information, learning and growing and making the industry better for everyone," she says.
"I already know a lot, but I don't know everything. And I can tell you that I enjoy meeting new people and learning something new at every one of our events."
She also said that being a member, "can really help your business."
With social media and the 
Internet, some people think 
they don't need to be part of an association, but they are wrong, Castrucci said.
Our meetings are great opportunities to meet with and talk with your suppliers and network with friends and even your competitors and 
learn new things, she said.
We all do the same thing, we build boxes, there are no real secrets. But we can learn from one another and work together to make our industry better and stronger. And all of these opportunities 
will help make your business 
more competitive.
"I think our anniversary is testament to the fortitude and vision of the people who founded the CKCA 50 years ago. It has a strong legacy and we are looking forward to an even stronger future," she said.
"A lot of important work still needs to be done, but it speaks well of the association that it is still around and serving the industry. I am very proud to be a part of that."