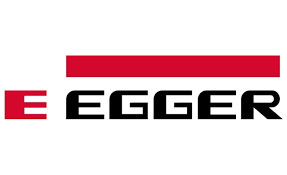 Hardwoods Distribution Inc. (HDI) and its three distribution brands: Hardwoods Specialty Products, Frank Paxton Lumber and Rugby Architectural Building Products have entered into a full-line distribution partnership with EGGER, one of the world's leading wood-based materials suppliers for the interior, furniture, wood construction and flooring industries.
Effective immediately, EGGER brand Eurodekor® Thermally Fused Laminates (TFL), decorative laminate, and edgebanding will be available for sale at 35 Hardwoods Specialty Products, Frank Paxton Lumber and Rugby Architectural Building Products locations in North America.
"The justification of our close partnership with EGGER in so many of our locations across North America lies in two areas," said Gord Clough, Hardwoods director of marketing.
"EGGER has proven to be an innovative, dynamic and reliable company over the course of several decades. EGGER is also providing holistic product solutions by offering perfectly matched TFL, decorative laminates, edgebanding and end-grain edgebanding, thereby simplifying the sourcing process for all these items and increasing customer satisfaction with the perfection of the finished project." Johannes Eder, EGGER's national sales manager distribution North America said the company sees Hardwoods, Paxton and Rugby as a strong partner that will provide EGGER with an extensive infrastructure for logistics, sales, marketing and specification support for EGGER products and our growing A&D Team across the breadth of North America."
As a result of exceptional growth, Hardwoods Paxton and Rugby have recently expanded the Hardwoods distribution facilities in Elkhart, Indiana; Phoenix, Arizona; Perris, California; and Rugby Eastvale, California. The Perris and Eastvale locations service the massive Los Angeles and San Diego market. Robust growth, a significantly broadened product offering, great people and strong long-term plans, are the drivers for the distribution facility expansions.