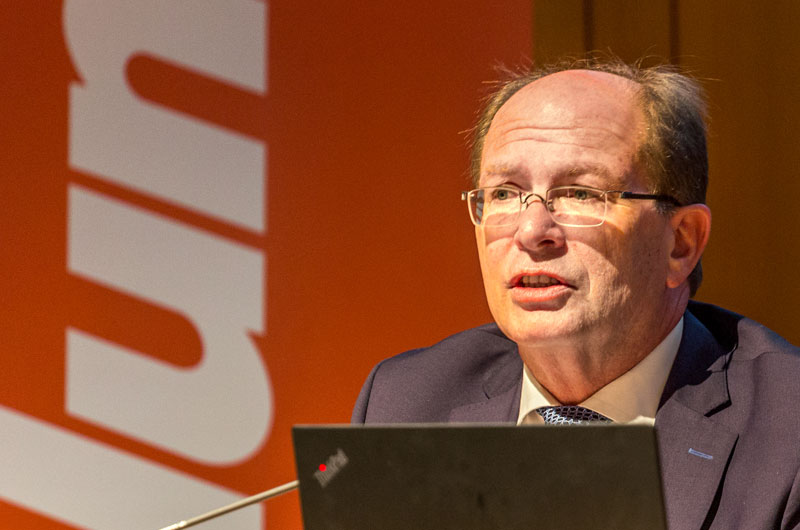 Photo: Woodworking
Gerhard Blum at interzum.
(File photo)

Gerhard E. Blum will hand over the management of the Austrian fittings manufacturer to his son Philipp and his nephew Martin.
According to published reports, Blum, who has led the company for 30 years, said it is time to give the next generation a chance to prove itself and he will step aside in July 2019.
Philipp is said to take over the operations of the company while Martin will be tasked to look after all technical aspects.