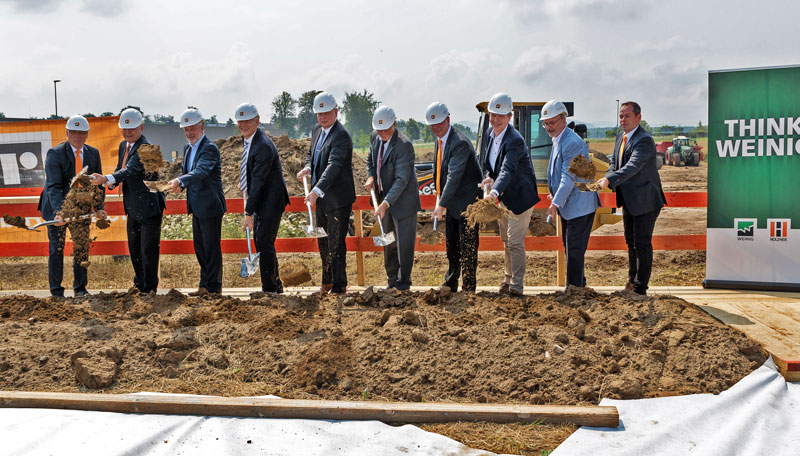 Photo: Contributed
WEINIG's Board of Directors, HOLZ-HER managers and the building's planners took part in the official groundbreaking ceremony.


WEINIG Group has launched one of the largest construction projects in the recent WEINIG history at its Nürtingen, Germany location.
The newly designed, $15 million HOLZ-HER headquarters is scheduled for completion in 2019. The strong growth of the panel processing business unit in recent years was the decisive factor for this decision. In addition, the number of employees doubled in the last eight years. The existing structural solution no longer met the increasing requirements.
The new 62,000 sq. ft. facility will provide sufficient capacity to concentrate sales, technology, development, service and administration all under one roof.
"HOLZ-HER has made great strides since joining the WEINIG Group in 2010," said WEINIG CEO Wolfgang Pöschl.
Since its integration into the WEINIG Group in 2010, HOLZ-HER has tripled its sales to approximately $180 million in 2017.