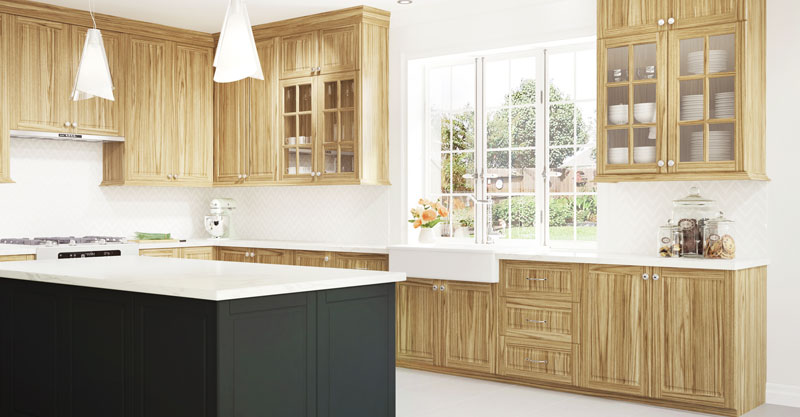 Photo: Contributed
Tafisa Canada's first-of-their-kind innovations to be shown at IWF Atlanta.

Leading decorative panel manufacturer Tafisa Canada has announced two first-of-their-kind innovations designed to provide the North American industry, designers and architects with unprecedented selection of high-end, affordable products that fill a market gap.
Teak and hickory EIR decorative panels
A trendsetter in fashion-forward interiors, Tafisa is the first manufacturer in North America to introduce synchronized textured embossed in-register (EIR) decorative panels that replicate the look and feel of teak and hickory.
Part of the company's high-end Sommet Series, the teak and hickory decorative panels – called Brava and Feria respectively – feature elegant, wood grain-textured surfaces, rich in character. Offered in 4' x 8' and 5' x 9' thermally fused laminate (TFL) and 5' x 9' high-pressure laminate (HPL), each option is available in six exclusive colors.
With the addition of these new products, Tafisa's Sommet Series has become the largest EIR collection in the industry, featuring a total of three textures and 24 colors.
Developed by a leading team of research and design experts, the products are made using Tafisa's proprietary synchronized EIR technology, an innovative system that produces double-sided decorative panels delivering 'the true touch of wood.'
The new panels come with a range of complementary products, including edgebanding, doors, 3D laminates and moldings.
The perfect match: One stop TFL/HPL solution
For the first time, Tafisa is also offering customers its full range of decorative, textured solutions in both TFL and HPL. With the launch of its unique Perfect Match HPL program, the company has added a complete matching line of HPL to all of its decors in the Sommet and Prelude TFL Series.
This means that anyone in the business of distributing, purchasing, specifying or manufacturing products has access to their choice of either TFL or HPL panels in identical decorative decors and texture plates, including EIR synchronized designs.
"Our two new offerings have been launched in response to customer and industry demand for easy and fast access to a greater assortment of high quality decorative surfaces, in either TFL or HPL," said Louis Brassard, Tafisa CEO.
"This development is one more way the company is reinforcing its commitment to our customers and the industry as a whole."