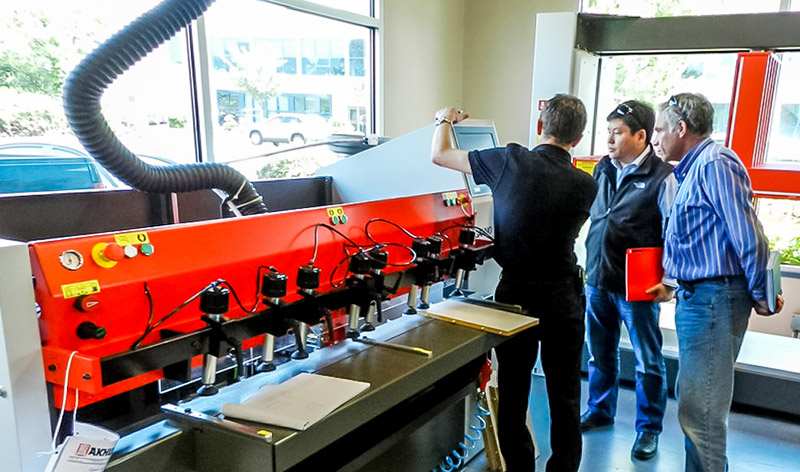 Photo: Contributed
Akhurst Machinery will host Mississauga Open House and Grand Opening Nov. 14-15.
Akhurst Machinery will be hosting an open house to commemorate the grand opening of our new facility in Mississauga, Ontario.
The company has outgrown its old space in Ontario and moved to a larger facility in Mississauga at the end of July.
The new 18,000 sq. ft. building is more than three times the size of Akhurst's current space, and the state-of-art showroom will enable live demonstrations of the latest woodworking equipment and technology.
The focus of this event will be to showcase new machinery technologies for both the solid wood and panel processing market sectors. There will be will have live demonstrations on their range of Omnitech CNC routers, Gannomat dowel equipment, Bi-Matic CNC edgebanders, Heesemann wide belt sanders, Italpresse pressing solutions, Sawstop table saws, Belfab dust collection systems, and more.
Stop by for complimentary food and refreshments, meet with industry experts, and see the latest machinery solutions to your manufacturing challenges.
The new facility is located at 5939 Wallace Street, Mississauga, Ont.