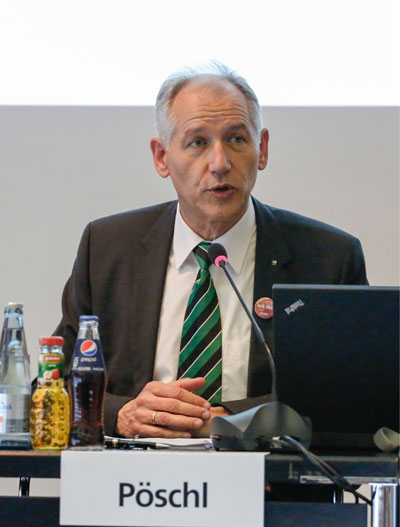 Photo: Woodworking
Wolfgang Pöschl

Wolfgang Pöschl, chairman of the Management Board of WEINIG Group, has resigned from his position as chair of the board effective at the end of the year.
He resigned for personal reasons. The supervisory board noted this request with regret, but respects Pöschl's personal reasons.
"The supervisory board thanks Mr. Pöschl for his excellent work. He has guided the WEINIG Group through the difficult years of the global financial crisis and created the conditions for the successful growth of the WEINIG Group," said Thomas Bach, chairman of the supervisory board.
"We wish him all the best."
"I have worked with all my strength for the development of the WEINIG Group," Pöschl said.
"During my time at WEINIG, the order income, sales and earnings were increased sustainably. Today, the WEINIG Group is a profitable company with modern structures. We can be proud of this. The course has been set for the future in the direction of growth. I would like to thank the shareholders, the supervisory board and all employees for their trust and support and wish them every success for the coming years," said Pöschl.
Gregor Baumbusch will be acting chairman.