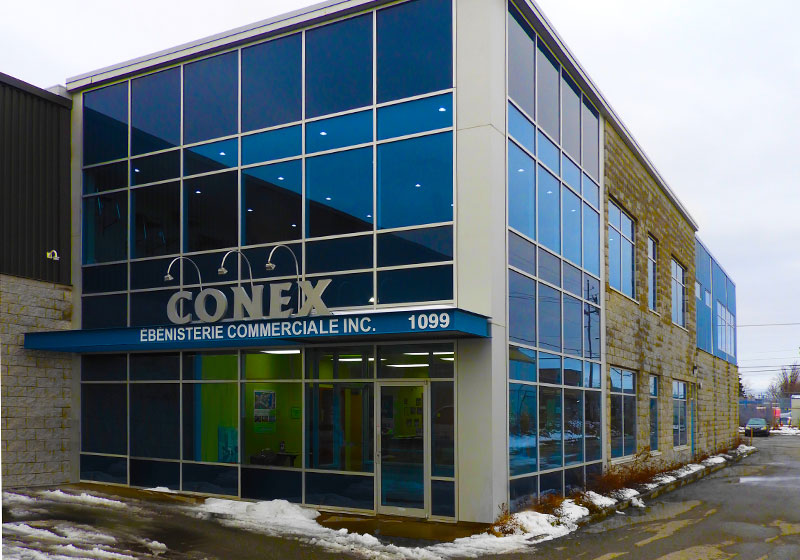 Photo: Contributed
Groupe Classique acquires Conex for growth.

A strategic acquisition was announced by Groupe Classique and Conex, a leader in dental and medical cabinetry.
Conex will operate as a division of Groupe Classique.
By adding Conex to Groupe Classique, the company will have an additional 25,000 sq. ft. of state-of-the-art equipment, as well as experienced cabinet makers, machine programmers and designers and a new showroom in the works.
Also added to the mix is Conex's unrivalled experience as the leading dental and medical clinic cabinet-maker in Quebec.
Brian Barenboim, president of Groupe Classique, is excited about the acquisition as it will expand the production capacity using both manufacturing facilities to their fullest capacity. This will enable Groupe Classique to supply the ongoing demand of condo, hotel, retail and commercial projects as well as continuing to develop the dental and medical cabinetry sector that has been set by Conex, across North America.
Following years of exponential growth and supplying giants in the real estate industry in the Greater Montreal region, it was time for Groupe Classique to evolve in a way that would allow them to sustain a bigger amount of simultaneous projects and lower production time. Having contributed to buildings such as La Tour des Canadiens, The Bell Centre, HBC, Stingray, La Belle et La Boeuf; as well as a plethora of multiplex residential projects, it became clear that it was time to grow to be able to maintain the supply and minimize lead time.
With new CNC machines and more space, Groupe Classique can now take on many more projects at once, allowing them to build cabinetry for several hundred door multiplex construction projects at a time.
For more information about the company: www.classiquefurniture.com