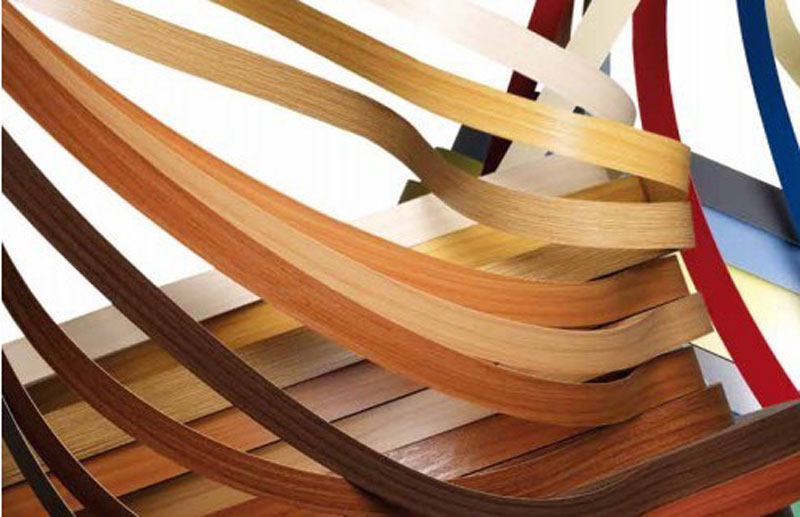 Photo: Contributed
Perfectly matching edgebanding to leading North American and European High-Pressure Laminate (HPL) and Thermo-Fused Melamine (TFM) companies from stock.


RAMS Industries, a new distributor that specializes in the sales and marketing of thermoplastic edgebanding and edgebanding-related products including hot melt adhesives, and technical profiles for the woodworking industry, has just opened its doors in Arthur, Ont.
The organization provides high-quality edgebanding, hot melt adhesive products, and expert advice to make furniture better.
"Our mission is to "Make Furniture Better," says President Markus Raves.
"RAMS Industries supplies high-quality products that enhance the design, functionality, and longevity of furniture."
The company partners with industry-leading vendors that offer the latest product innovations bringing new designs and technologies locally to customers in Canada.
"We see a niche for expert advice on edgebanding-related topics in the industry," Raves said.
"With more than 20 years of experience in the North American and international woodworking industry, we can tap into our vast network of vendors, business partners, and industry associates to consult customers on the best edgebanding and hot melt adhesive solution."
RAMS Industries offers expertly matched colors to leading high-pressure laminate (HPL) and thermo-fused melamine (TFM) domestic and international manufacturers from stock in single roll quantities.
The company operates from a 3,000 sq. ft. facility in the heart of Arthur, Ont. about ninety minutes northwest of Toronto.
A quality edgebanding is not complete without a quality hot melt adhesive ad RAMS also offers EVA and PUR hot melt adhesives that complement its product offering.
"Innovators, such as Apple, Tesla, Google, and others have always fascinated me and my mandate is to bring innovation to Canadian woodworkers", said Raves.
3D edgebanding, a transparent acrylic edgebanding, BioEdge, an edgebanding that is made from renewable, plant-based resources, and FusionEdge with its pre-applied glue layer for hot air and laser edgebanders are just three of the innovations that offer more design variety, less environmental impact, and an invisible glue line.
Please visit their website at www.ramsindustries.com for more information.