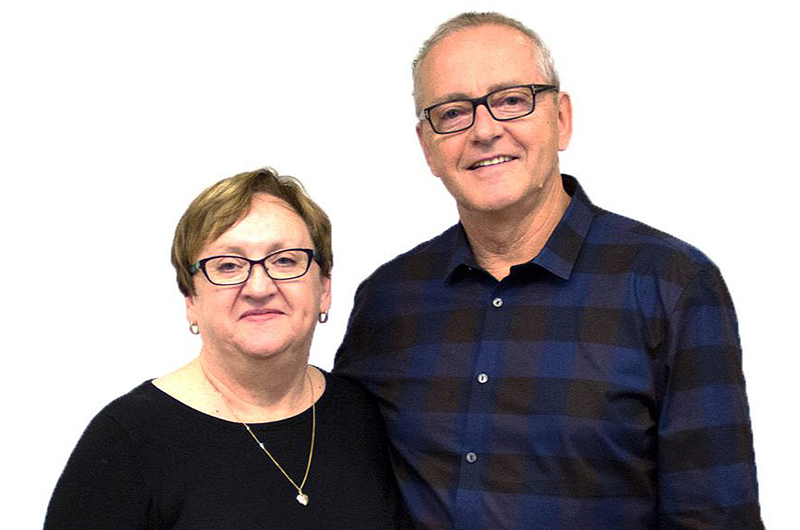 Photo: Decor Cabinets
Connie and Stan Pauls have purchased Decor Cabinets in Morden, Man.

Decor Cabinets has announced that Stan and Connie Pauls have purchased the company from founders Larry and Sylvia Dyck.
On Feb. 8, Stan Pauls assumed the role of chief executive officer and the business continues to operate as usual. Don Friesen will be assuming Stan's responsibilities in sales.


Pauls joined Decor Cabinets in 1989 and has been a co-owner for the past 23 years.
Having served as sales manager and then vice-president of sales and marketing since 1995, Pauls has been instrumental in developing relationships with dealers and designers.
He will continue to elevate the importance of understanding and meeting the needs of dealers. Going forward, dealers can anticipate continuous investment in customer care and product excellence.


Larry Dyck founded Decor Cabinets with his family in 1977 and the company was grown on a reputation of quality and service.
Headquartered in Morden, Man. since 1990, today Decor Cabinets employs more than 500 people and serves dealers and customers across Canada and the United States.
Together with various business partners, Dyck and Pauls have worked for decades to build Decor Cabinets into the strong, innovative company it is known as today.
"Decor Cabinets will continue to be a family company, rooted here in Morden. We work every day to create cabinets people love." says Pauls.