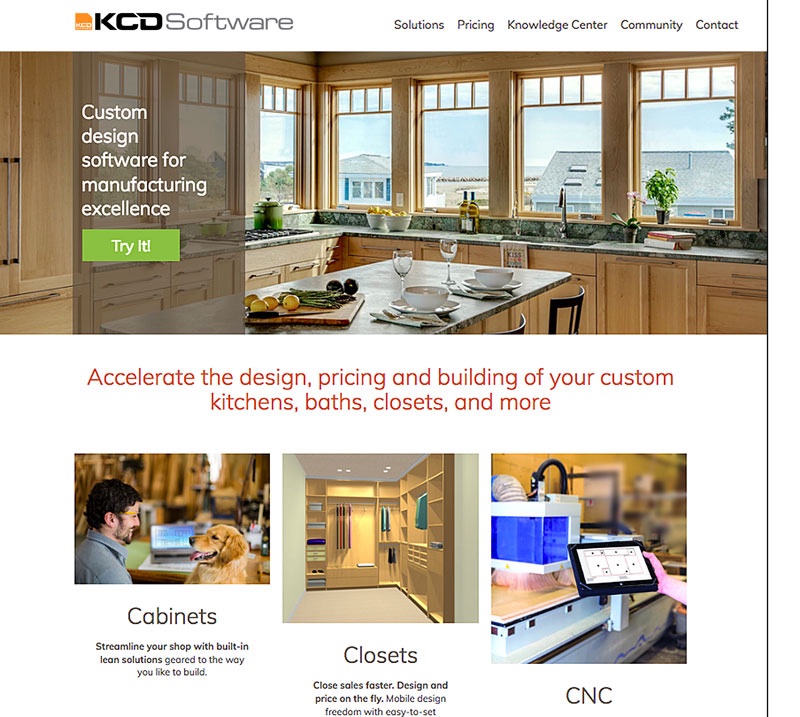 Photo: Contributed
KCD Software launches new website.

KCD Software, a provider of professional custom woodworking and design to CNC software for the cabinet and closet industries, has announced the launch of its newly-designed website at http://kcdsoftware.com.
The completely revamped website features a simplified and streamlined design, improved functionality and enriched content areas. It's designed to support cabinet and closet-making professionals to make well informed decisions about their custom software technology needs and goals.
"We're excited to provide visitors with dynamic product and industry info, along with helpful tools like our simple: Get the Right Software Fit product finder – 5 questions to help match your custom business to the right software product," says Ken Frye, executive project manager.
"The new site empowers professionals to try the connectivity and tools they need to ramp up and streamline their custom businesses."
Visitors to the site can also find clear and easy to understand software tutorials and training videos, solutions-based product information and industry articles and trends.
KCD Software has manufactured powerful and easy to use design to manufacturing software for custom builders, renovators, cabinetmakers and closet makers for more than 30 years.