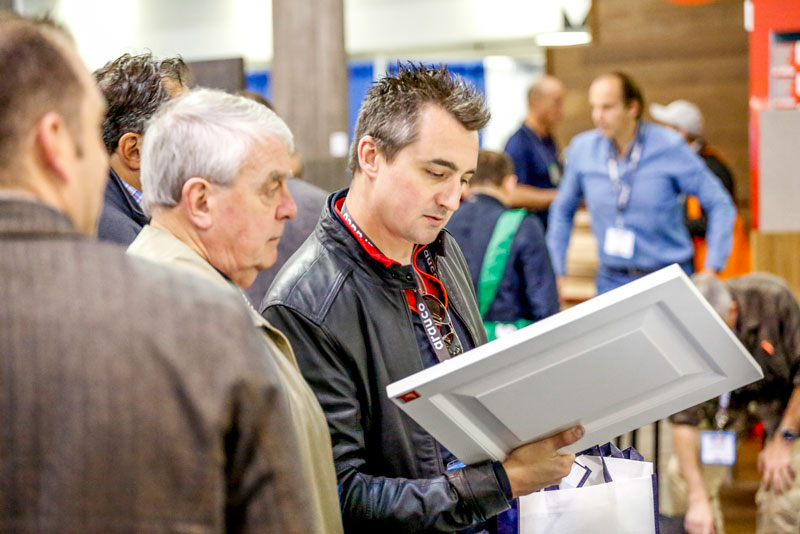 Photo: Woodworking
WMS organizers are pleased with the growth of this year's show versus the 2017 event.

WMS is running well ahead of the show's last edition and while space is selling quickly, there is still time to secure a great location.
"We are pleased with the growth of WMS 2019 versus the 2017 event," said Harry Urban, SIBO/WMS show manager.
"In addition to new-for-the-first-time exhibitors, we have several exhibitors that are returning after missing a few show cycles.
"This bodes well for the health of the Canadian woodworking industry.
"We continue to partner with the top associations in the industry to make sure our core attendee groups will return as well," Urban said.
The 2019 Woodworking Machine & Supply Expo (WMS) is scheduled from Oct. 31 – Nov. 2, in Toronto, Canada.
WMS will once again be held at the International Centre and attract attendees from all over Canada and the world.
Attendees will come to discover new hardware, CNC machinery, panel-processing machinery, wood components, raw materials, cutting and power tools, computer software and more.
According to organizers, 97% of exhibitors said that WMS 2017 met or exceeded their expectations for their top three exhibiting objectives, and 86% of attendees rated the value of attending as a good, very good or excellent experience and value.