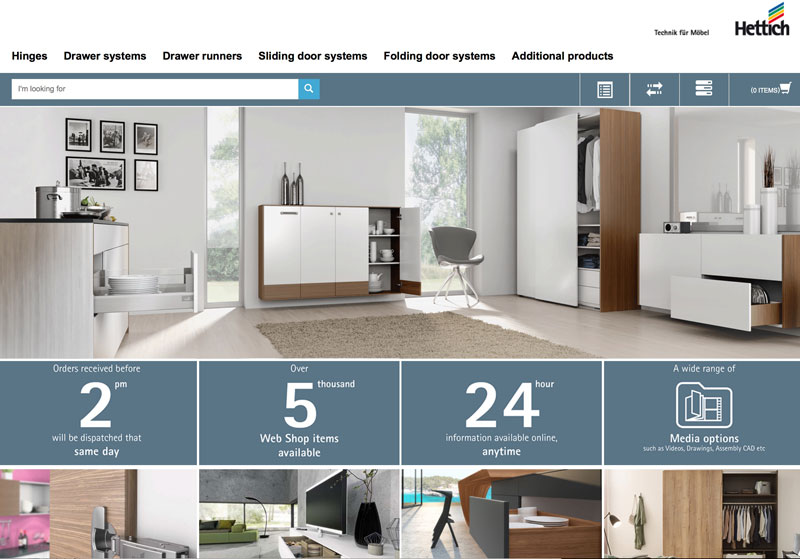 Hettich Canada has launched its new online shop on the Hettich Canada website.
The new e-commerce platform provides customers with a user-friendly experience via a newly designed interface, which allows customers to easily find and view products, drawings of the extensive product selections and product variations.
The online shop allows for live transactions to be made and is functional on mobile devises and tablets, enabling customers to enjoy their shopping experience anywhere and anytime.
Hettich Canada initially took the initiative to create a new and improved e-shop in February 2018. The new e-shop is the first platform at Hettich where registered customers can make orders directly online.
Previously, product orders were made by contacting the Hettich Canada customer service team directly. Then the team would check product availability, product pricing and other details necessary for client's to make a purchase decision.
A fully functional and mobile-friendly online shop was long overdue. Now, customers can order directly through Hettich Canada's website.
This addition to Hettich's website enables partners and customers to experience a seamless and efficient shopping experience, whenever and anywhere they please.
To access the new online shop, please visit www.hettich.com.