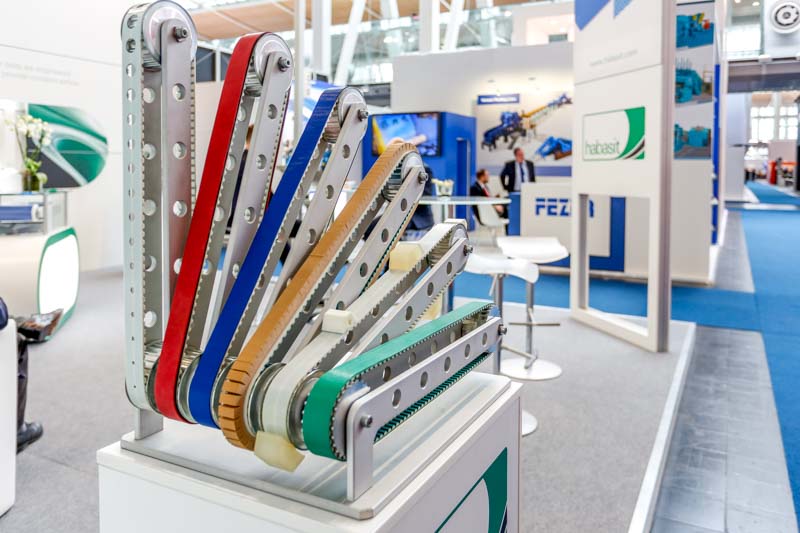 "A total of 1,500 exhibitors from 50 nations presented their impressive solutions for the future, making innovations tangible and easy to grasp for users from every sector of the industry, on a scale unrivalled throughout the world.
"By focusing on digitalization, automation, robotics and revolutionary surface technology applications, LIGNA's exhibitors played a major role in driving technological advancement. Technologies considered to be visionary at the previous LIGNA have now become reality," he added.
"LIGNA 2019 demonstrated that we have taken a big leap forward in the direction of digital wood processing, and that interest in advanced technology is running high throughout the world," said Pekka Paasivaara, president of the German Woodworking Machinery Manufacturers' Association, CEO of HOMAG Group AG and member of the management board of Dürr AG.
"It is truly amazing to meet up with so many customers from around the world interesting in making specific capital investments. The new solutions on display are relevant to small firms and large industrial processors, alike. This gives us all good cause for optimism."
"More than 90,000 visitors from over 100 countries came to Hannover to check out the industry's latest advances and find exactly the right technologies and approaches to help them stay competitive and grow their businesses. Well over 40,000 trade visitors came from abroad – an indication of the show's international appeal, and an achievement unmatched by any competing tradeshow worldwide. We were also particularly pleased to note increases in the number of attendees from North America and Southeast Asia."
Over 50 percent of LIGNA visitors rated the importance of Industry 4.0 as being high to very high. Some 40 percent of them were either upgrading their existing machinery or considering the purchase of new machines to reap the benefits of Industry 4.0 technology.
The Scandinavian firm Moelven Industrier AB was a case in point: "We've been preparing for our visit to LIGNA for weeks," said Moelven CTO Peter Rockedahl, in a joint statement with Petri Luomala from Research & Development."For Moelven, LIGNA is the most important event for learning about what's currently available on the woodworking machinery market. We took advantage of this year's LIGNA primarily to draw inspiration for new work processes and as a springboard for getting into digitized manufacturing."