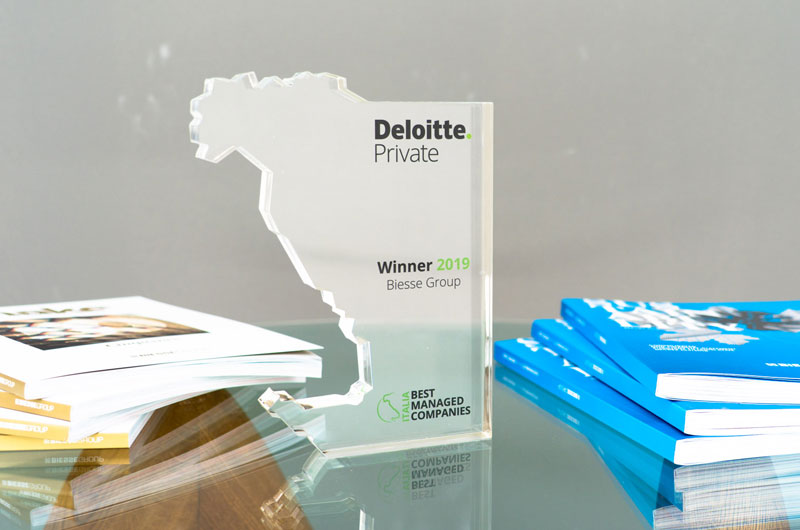 Photo: Contributed

Biesse Group is, for the second consecutive year, among the "Best Managed Companies" (BMC) of Deloitte, for having distinguished itself among Italian companies for its entrepreneurial passion, skills and management skills.
The "Best Managed Companies" (BMC) initiative aims to reward the commitment and skills of those companies that stand out by becoming market leaders and pursue excellence in all aspects of business management. The differentiating factors that characterize the companies receiving the accolade, on the basis of which Deloitte has selected the BMC 2019 list, reflect the assets on which Biesse Group is strongly focused, namely product and service innovation, IoT, process automation, customer relationship management, as also demonstrated by the investments made in recent years.
In addition to innovation and internationalization, which have always been the Group's drivers, Biesse also shares with the other BMCs an increasing focus on social responsibility, understood not only as the moral and ethical commitment of a new way of doing business, but also as an element that distinguishes it from its competitors.