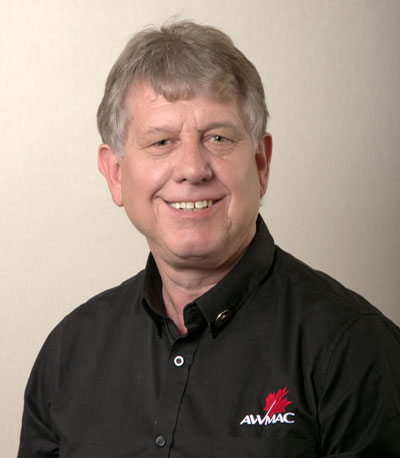 Rudy Bardeck

Bardeck got his start in the industry when he began building kitchens to help him pay for a new shop for his Fraser Valley, B.C. dairy farm.
After selling that farm, Bardeck went into the construction industry for a year where he built spec homes and additions.
In 1985, Bardeck began to work with Apollo Industries Ltd., which was owned and run by his father and brothers.
Ten years later, in 1995, he bought 50 per cent of the business from Rudy Senior and a few years later he bought the remaining shares from his brother. Together with his wife and partner Julie, Bardeck continued to grow Apollo Industries Ltd. to the successful business it is today.
Bardeck first got involved with AWMAC B.C. in 1996 and served on its board of directors. He was assigned to help with a new initiative that was being developed within B.C., the Guaranteed Inspection Service (GIS).
He has continued to serve on the board and chaired served on several committees. He was elected president in 2000 and served in that capacity for two years. Following that term, Bardeck has also sat for two years on the national board of directors.
Following a couple of years off the board, Bardeck returned to serve on the B.C. board again and was elected president once more in 2013. In 2014 he also returned again to the national AWMAC board and has been involved in many capacities on that board.
Bardeck says one of his concerns and passions is to encourage young people to get involved in the industry. He said the industry needs a workforce and educational programs to ensure that future employees will continue to learn and produce quality woodwork consumers are excited about.