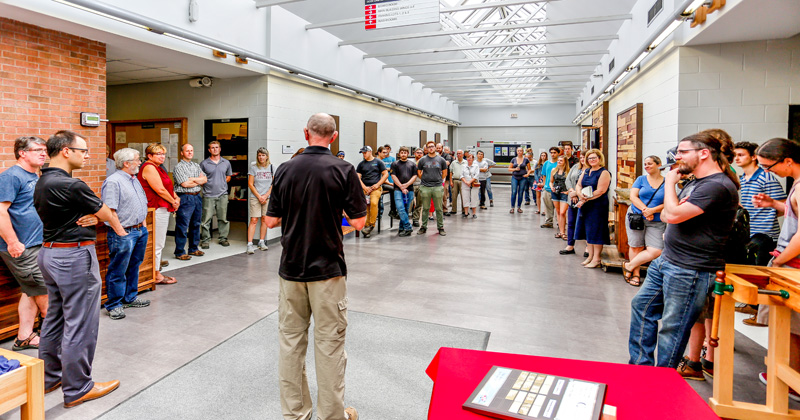 Photo: Woodworking
Dozens of students, faculty and friends and family are expected to attend the student showase.

Conestoga College in Kitchener, Ont. will once again celebrate students' excellence with its Woodworking Showcase to be held at the Woodworking Centre at the Doon campus on Aug. 15.
The event showcases projects designed and manufactured by Conestoga College's Woodworking Technology Co-op students. Student projects from the Woodworking Technology Co-op program will be on display as employees select the Best in Manufactured Product, sponsored by FS Tool.
Family, friends, industry partners and the general public are invited to drop in.
The event will run from 11 a.m. to 1 p.m. and awards will be announced shortly after 1:00 p.m.
Event location is Conestoga College, Doon Campus, 299 Doon Valley Drive, Woodworking Centre of Ontario, foyer.