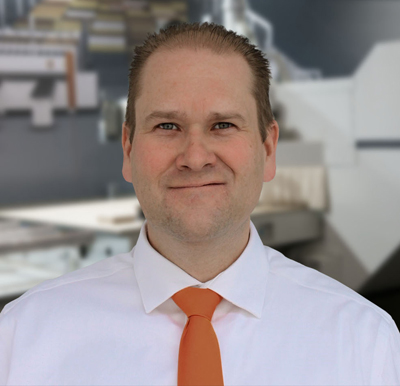 Ken Ellston

WEINIG HOLZ-HER North America has announced the appointment of Ken Ellston as the director of sales and service for WEINIG HOLZ-HER Canada.
In this new role, Ellston will facilitate all Canadian operations, support the Canadian dealer market, and report directly to Brett Reid, president of WEINIG HOLZ-HER North America.
Previously the sales director of Western Canada, Ellston has a strong machinery sales and service background with over 20 years of experience in the woodworking industry.
"During Ken's time with WEINIG HOLZ-HER, he has furthered the company's growth and market share in the western Canadian region. I have full confidence that he will bring his passion for finding customer solutions to his new role," Reid said.
"I am excited to be part of the continued success and growth of our company in Canada and I look forward to working closely with the North American team to bring our innovative products and solutions to the Canadian woodworking industry." Ellston said.
WEINIG HOLZ-HER Canada has a full sales and service team based throughout Canada with Eric DiFruscia remaining as service manager.
WEINIG HOLZ-HER is an industry leader in solid wood and panel processing technology and equipment. Specializing in innovative manufacturing solutions that enable mass-customization and improve efficiency.