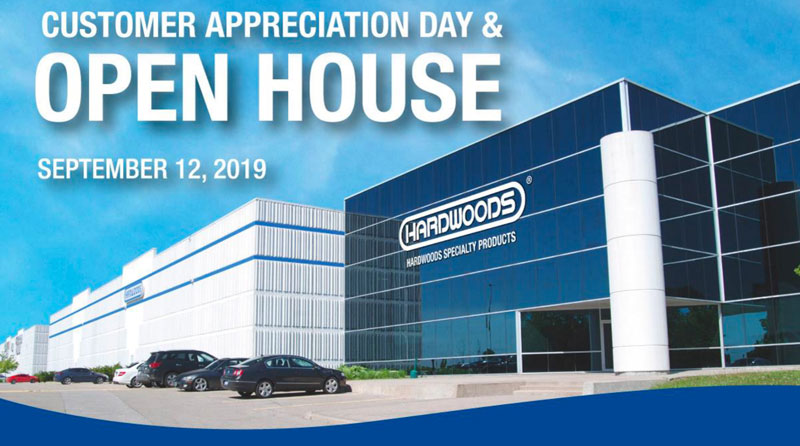 Don't miss opportunity to check out Hardwoods' operations.

Hardwoods Specialty Products is opening its doors for a special Customer Appreciation Day and Open House event on Thursday, Sept. 12.
From 11 a.m. to 4 p.m. the company will show off its newly-expanded facility and visitors will have a chance to have a look around and meet the people that support customer needs behind the scenes, enjoy some great food and refreshments and take home a memento of the day.
Four years ago Hardwoods moved into their present home near the Hwy. 407 and Hwy. 427 interchange, and in June they expanded again giving them a facility that is now almost three times the size compared to when it forst opened in 2015.
The expanded facility features 12 loading doors and two ramps to expedite heavy flow of inbound and outbound freight.
Expanding the facility was necessary to handle the growing customer demands that require a broader product assortment, larger volumes, and more frequent shipments, not to mention competitively priced products.
The facility opens daily at 6 a.m. and the evening shift that prepares the next day's orders works until 11 p.m.
Please mark your calendars for the afternoon of Thursday Sept. 12, and check out Hardwoods facility at 845 Intermodal Dr., Unit 3, Brampton, Ont.
Hardwoods Specialty Products is North America's largest distributor of architectural building products to the residential and commercial construction markets. The Company operates a North American network of 61 distribution centres, as well as one sawmill with kiln drying operation.