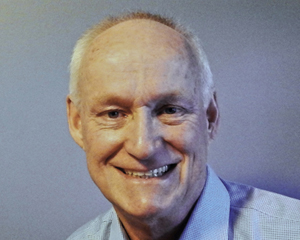 Harry Urban
Woodworking Canada spoke with WMS Show Manager Harry Urban about the upcoming Woodworking Machinery & Supply Conference and Expo (WMS 2019) to be held Oct. 31 to Nov. 2 at the International Centre in Mississauga, Ontario.
How is this year's WMS shaping up compared to the previous show?
We are running well ahead of WMS 2017 in terms of overall exhibit space and have at least 15% more exhibitors versus 2017. We are pleased that several past exhibitors that skipped the show in the past are now back in.
As a result, attendees will see more running woodworking machinery, tooling and related automation. Similarly, attendees can expect to see more new and expanded exhibits from companies exhibiting everything from composite panels to software to decorative and functional hardware (and much more!).
Please tell us why woodworking professionals should consider 
that investment of time and money 
and attend WMS?
Since automation and innovation will play a major role in the quest to solve the labour shortage in the Canadian woodworking industry, then indeed the technology, materials, and supplies on display at WMS 2019 will provide attendees with a path forward.
Our educational programming complements the offerings on the show floor and gives attendees the opportunity to hear from some of the most exciting voices in the industry. Our opening keynotes, Mike Holmes Jr. (HGTV) and Will Sampson (FDMC), and luncheon keynotes, Luke Elias (Muskoka) and Daniel Drapeau (Miralis) will offer perspectives on everything from getting young people involved in the industry to deploying the highest level of automation possible in the industry.
Our educational efforts are supported by the key industry organizations like the Bluewater Wood Alliance, AWMAC and CKCA.
What are your expectations as far as visitors and exhibitors are concerned?
We expect approximately 5,000 attendees with attendance from almost all provinces. We will have approximately 160 exhibitors.
What are the main objectives for WMS in 2019? Can you talk about the main themes for this year's show?
As I mentioned, the labour shortage is critical in the Canadian woodworking industry. Also, we recognize that there is so much more that needs to be done to attract the new generations to enter the industry.
With these issues as a backdrop WMS and Woodworking Network aims to offer solutions with the show's exhibits and educational programming.
What's new at this year's WMS? What will visitors notice at this year's show and how does it compare to previous show(s)?
The two biggest additions this year are our opening keynotes on Day 1 and Day 2 and WMS Live.
Back by popular demand is our opening night reception that naturally will have a Halloween theme!
Compared to 2017, attendees can expect to see more exhibitors and operating machinery.
Trade shows are great opportunities to get in touch with market leaders and find out about the latest trends. Does WMS offer that opportunity?
To be sure, all of the major machinery manufacturers and distributors, and materials, software and supply companies that operate in Canada will all be in one place for three days at the International Centre.
I encourage attendees to reach 
out ahead of the show to these companies to plan their visit.
Can you tell us about some other highlights or interesting things visitors can expect?
The show opens on Halloween, so we'll have some appropriate surprises. We urge attendees to come early to take in the opening keynotes before spending the day at the show.
Many Canadian shops are still in the early stages of getting into Industry 4.0 and automation. Can WMS help them and offer guidance?
The Bluewater Wood Alliance will be presenting a session on Industry 4.0 with Sepp Gmeiner of Lignum Consulting at 1 p.m. on Friday, Nov. 1 as part of WMS Live. I expect that a number of our exhibitors will be incorporating Industry 4.0 as a general theme of their displays.
Please tell our readers about the education program and/or seminars offered at WMS this year.
The three-day event features a total of four keynote presentations, two days of classroom education, and new this year, WMS Live.
WMS Live will run continuously on the show floor and will offer presentations from a number of exhibitors and institutions. WMS Live will allow our attendees to take in some useful information on the fly.
WMS Live is complementary and we expect a number of high-quality presentations.