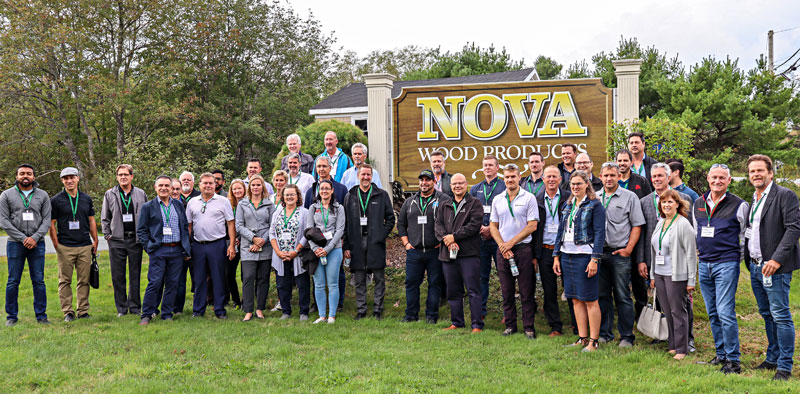 Photos: Woodworking
More than 50 industry professionals attended the regional event in Halifax.


'It's too soon to make hurricane jokes' was one road sign that greeted CKCA members when they arrived to join the CKCA Regional Event in Halifax, NS on Sept. 23–24, barely two weeks after hurricane Dorian tore through the province. Thankfully few remnants of the storm damage were visible.
More than 50 industry professionals attended the event, which included four shop tours, presenters and a networking evening at the historic Alexander Keith's brewery in downtown Halifax.
Genuine Kitchens and Cabinetworks are Dartmouth, NS based manufacturers of custom kitchen cabinets. Both feature extensive showrooms and a wide variety of styles and design solutions for varying budgets.
LakeCity Woodworkers is a manufacturer and reseller of wooden furniture and other wood products. But perhaps more importantly is the mission and social agenda behind the company. Its employment division Lake City Woodworkers supports people living with mental illness to build on their strengths, take on responsibilities and access work experience, education and employment.
A variety of programs and services are tailored to assist people facing barriers to employment. The premise is a comprehensive, support-based platform based on the belief that employment represents a key step in the recovery process for the approximately 250 individuals the organizations serves through activities including wood products manufacturing such as furnishings, wooden constructions stakes, and an innovative wood-based campfire starter.
The company is also involved in manufacturing heavy duty outdoor furniture from recycled plastic bags turned into a plastic lumber shaped extrusion material. The product is already in use in many Nova Scotia parks.
The group also toured Nova Wood Products, a Lunenburg based manufacturer of architectural woodwork. Nova Wood Products' primary markets are in Atlantic Canada and New England.
Recent company projects include the 11-storey Irving Oil headquarters in St. John, NB and millwork at Mulroney Hall at StFX in Antigonish, NS.
Watch our interview with General Manager Scott McVittie here.
Andrew Tremblay from FSC presented an overview of the organization's work and impact on sustainable forestry, as well as the importance of FSC certification.
John Robertson of HomeEXCEPT discussed new technology that kitchen manufactures could deploy to further customize their offering. It is a sensor-based technology that could allow an aging population to age more securely in their own home.
CKCA president Mike Slobodian announced the release of the Installers Survey results.
The booklet can be downloaded from the CKCA website.
All in all, the two-day event was an action packed whirlwind tour of the Halifax region. Well, there's your storm joke after all.
For more information about the event, you can also watch our video summary here.
Below: Tour of the Genuine Kitchen showroom and Nova Wood Products.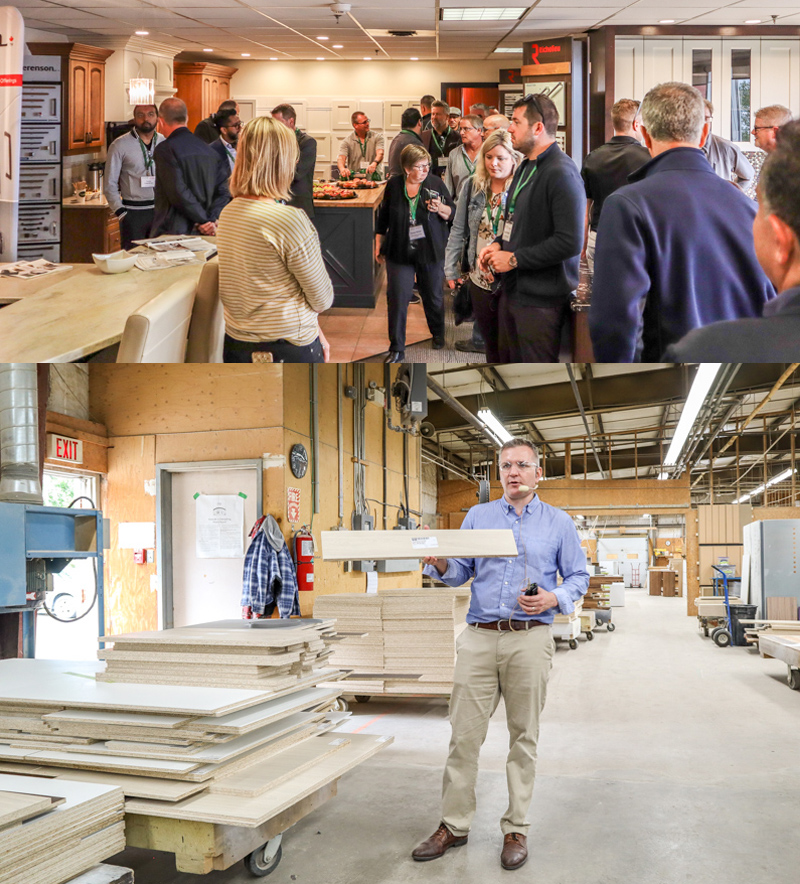 Below: Construction stakes at Lake City Woodworkers.