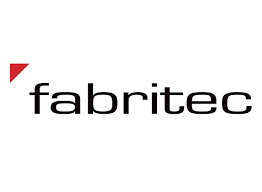 Sergio Lifraine and Alain Messier have completed the acquisition of the assets of Quebec's Fabritec Ltée, one of North America's biggest manufacturers of kitchen and bathroom cabinets.
The transaction was approved by Québec Superior Court following a call for tenders from Deloitte Restructuring Inc. to dispose of the company's assets. The transaction was finalized on Nov. 8, and will ensure the ongoing manufacturing and marketing of the cabinets that have established Fabritec's reputation for excellence going back more than 30 years, as well as for a return to growth. The majority of employees at the Bromont plant will remain with the company.
"We're very pleased to announce this acquisition, which is based on plans to restart the plant's operations," said Mr. Lifraine, president of the new company.
"The people here today are part of our vision, and their talent is a valued asset. I wish to commend the collaboration of the employees and of their union representatives. We're all looking now in the same direction: toward the future."
Explaining what motivated them to acquire Fabritec's assets, Lifraine said: "Alain Messier and I have been working successfully in the construction materials industry for more than 25 years. We know the industry, its distribution networks and its customers, and we intend to apply this expertise to the growth of the plant's activities at a time when the construction and renovation sector is enjoying a period of extraordinary growth."
He added: "Our Bromont plant relies on highly skilled employees who operate an array of high-precision, digitally-controlled machine tools.
This is the foundation on which we plan to continue investing so as to succeed in meeting increasingly rigorous customer expectations and to position ourselves as a market leader."
Founded in 1983, Fabritec is known as one of North America's biggest manufacturers of kitchen and bathroom cabinets. Its Bromont plant stands out for its employees' skills and for its leading- edge equipment. Financial problems led the former management team to place the company under court protection in July 2019. Restructuring was entrusted to Deloitte, which oversaw the maintenance of operations until a buyer was found or the assets were sold.