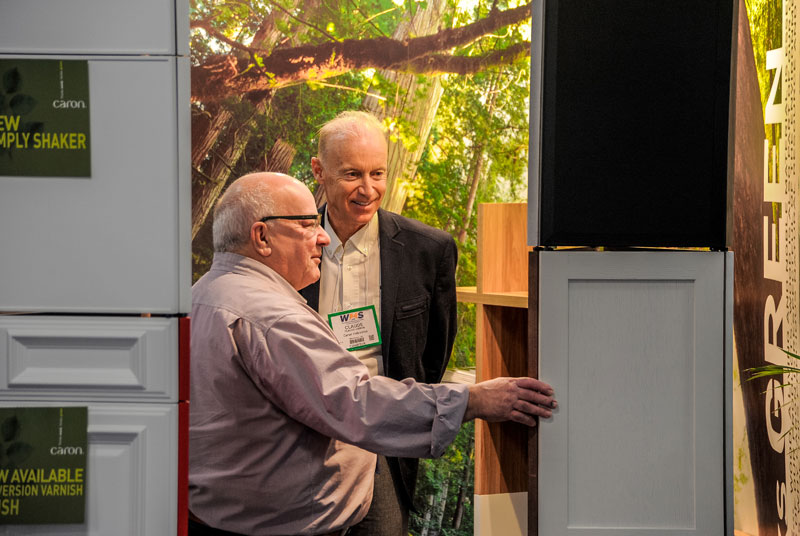 Photo: Woodworking
At Caron's WMS 2019 booth.

Caron Industries of Montmagny, Quebec has introduced a new addition to its Shaker-style doors at WMS 2019.
Renowned for its sleek lines and simple beauty, Caron's popular Shaker style has been updated with a slimmer, more stylish frame.
The result delivers a modern variant on a classic design, stable sturdy construction in wood or premium MDF, shallow central panel to facilitate finishing and maintenance and great value for money.
The new designs are available unfinished, primed only or prefinished.
Caron manufactures up to 3,000 doors per day at its 85,000 sq. ft., state-of-the-art facility that produces everything from high volume to small custom orders.