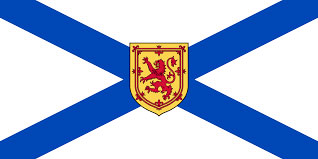 The Nova Scotia government is creating new training paths in response to concerns from workers affected by the pending closure of the Northern Pulp mill who say they want to stay in Nova Scotia.
The Nova Scotia Apprenticeship Agency and Nova Scotia Community College are working together to enhance programming to connect these workers to opportunities in the skilled trades.
Workers who participate will have free access to one-on-one career counselling and a skills training plan customized to their individual needs. Those who are ready to be certified in a skilled trade can have the fees waived.
"I'm pleased to see ideas like this coming forward from the transition team and people in the industry," said Premier Stephen McNeil.
"Providing training opportunities to help people stay and work in Nova Scotia is an important part of the commitment we made to support affected workers."
Government will use $1.5 million of the $50 million transition fund to support this initiative, which is estimated to support about 200 workers from either the Northern Pulp mill or across the broader forestry sector.
Some workers will pursue apprenticeship in a skilled trade as a career option while others, with work experience in a trade, may challenge for certification, which would improve re-employment opportunities. Interested workers will be assessed to determine how to get the training or certification they need in the least amount of time, based on previous work experience and training.
Opportunities could include a steamfitter/pipefitter in an industrial setting who may want to become a plumber, a person who operates heavy equipment in the woods and wants to become a heavy duty equipment technician, someone who has done electrical work at a sawmill and wants to become a construction electrician or someone who works with equipment or technologies or as a labourer who would like to acquire a skilled trade.
Workers who are interested can register by calling the Nova Scotia Apprenticeship Agency at 1-800-494-5651.