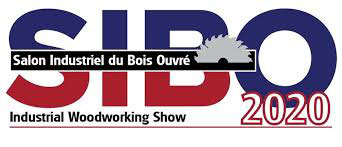 CCI Canada, which owns and operates Salon Industriel du Bois Ouvré (SIBO), is cancelling the 2020 event.
SIBO was slated for April 23-25, 2020 in Drummondville, Quebec.
The decision does not affect WMS, to be held Nov. 4-6, 2021 in Mississauga, Ontario.
Citing a lack of exhibitor support for the event, Harry Urban, SIBO and WMS show manager, said the decision was made with great difficulty.
"The importance of the woodworking industry in Quebec is very clear. This was a tough decision for us," said Urban.
"After a substantial investment in this important market segment, we were not able to generate sufficient participation from key potential exhibitors to ensure a successful event for attendees, and bring a true industrial woodworking show to Quebec."
"We thank those exhibitors who shared our vision for Quebec and were enthusiastic about SIBO, nearly all of whom are some of the largest supporters of WMS."
Urban said that approximately 10 percent of WMS attendees in 2019 were from Quebec and other Eastern provinces.
"The knowledge and expertise we gained in laying the groundwork for SIBO will only help us as we drive to expand the scope of WMS 2021," he said.