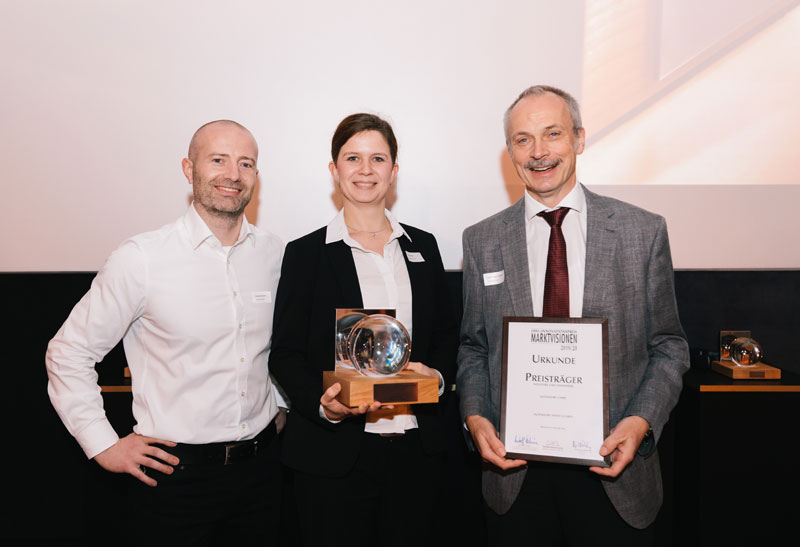 Photo: Contributed
Altendorf has won the OWL Innovation Award.

Altendorf GmbH has won the OWL Innovation Award for its newly-development Hand Guard safety system, which was recognized as a pioneering worker-safety solution for sliding table saws.
At the core of Hand Guard are a highly sensitive mini camera system and innovative optical recognition software, which identify safety hazards even when the user is wearing gloves.
When the system identifies a dangerous situation, the hazard is eliminated: Within a quarter of a second the whole saw unit quickly slows down and the saw blade abruptly stops. After the safety assistant has been activated, the machine can immediately go back to work. No damage to the machine or saw blade occurs and the productivity of operations remains intact. We wanted to develop a system that protects the operator and one that doesn't damage parts of the machine, says Karl-Friedrich Schröder, head of development.
"We wanted the machine to act sooner, first and foremost to prevent accidents – that is, to protect the operator. So we developed a system that gains us valuable time, one that allows us to disable the danger before contact even happens."
The OWL innovation award recognizes companies located in East Westphalia, Germany, for their innovative products, services and processes and is an important business award with strong participation.
A total of 85 companies with 91 innovations submitted applications to the 13th award competition. Altendorf's new system was first unveiled at LIGNA 2019.