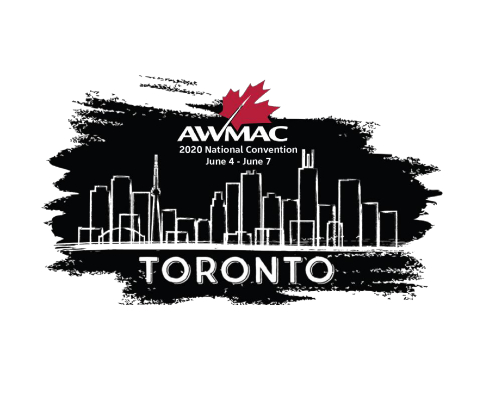 Registration is now open for the 2020 AWMAC National Convention in Toronto, Ontario.
Hosted by the Ontario Chapter, the convention will offer a full events program and many great opportunities to meet AWMAC members from across Canada.
AWMAC's annual National Convention is the perfect way for all AWMAC Members to gather, share ideas, inspire, network and learn.
The 2020 AWMAC National Convention will be held June 4-7, at the centrally-located Hilton, Toronto in the downtown core, which means you can walk to just about everything!
The 2020 theme Vision for Success will inspire all AWMAC members to never stop, work hard and always aim higher!
Register early and you could win the Early Bird Prize! Early Bird registration closes March 31.
Hear Karl Subban talk about a Vision for Success and try and beat other chapter members in a Hockey Shoot Out at the Hockey Hall of Fame and tour the great city of Toronto.
Come and hear the State of Union at the AGM and vote on association issues. Share your ideas and comments. Ask questions.
Register today at:
https://awmac.com/2020-awmac-national-convention