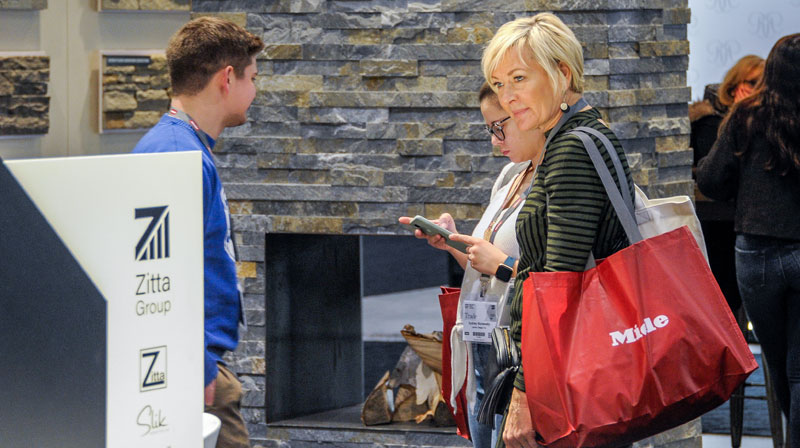 Photos: Woodworking
IDS in Toronto welcomed more than 50,000 visitors.
The 2020 edition of the Interior Design Show in Toronto once again attracted thousands of visitors to the Metro Toronto Convention Centre to see the latest in trends and designs local and international exhibitors have to offer.
Over four days IDS welcomed more than 50,000 attendees, including 7,000 Opening Night Party guests, 14,000 trade professionals and 30,000 weekend visitors. The show featured more than 60 design seminars, 1000s of new products and hundreds of unique services.
IDS20 welcomed an impressive number of speakers and design experts including their International Guests of Honour Yves Behar who has been named "Most Influential Industrial Designer in the World" by Forbes, as well as one of Time Magazine's Top 25 Visionaries. He is a leader of design revolution in business, an entrepreneur and humanitarian.
Other prominent guest speakers included Frida Escobedo, Francis Kere, Ini Archibong, Bethan Laura Wood, and design experts Jonathan Adler, Brian Gluckstein, Lynda Reeves, Dexter and Byron Peart, Kimberley Brown, and Emily Griffin. Other special guest included Paul Austerberry, Omar Gandhi, Jody Phillips, Nils Vik, Nathalie Atkinson, Beth Hitchcock, Maryam Siddiqi, Mischa Couvrette, Paolo Ferrari, Christian Lo, Brian Richer, and Steve Verbeek.
IDS is Canada's premier showcase of new products and furniture, superstar designers and avant-garde concepts from North America and beyond.
The show regularly hosts some of the most influential designers and offers a diverse selection of feature exhibitions and collaborations. And as the show's slogan says, IDS is not just a fair - it's a total design experience.
IDS celebrates and promotes design in Canada and across the world through a compelling showcase of new products, features, installations, prototypes and big ideas.
From emerging local designers to international legacy brands, IDS brings together the best in design and the thought leaders of both today and tomorrow.
"This year, IDS looked back at its history and ahead to its future. Hindsight may be 20/20, but at IDS, foresight is our focus."
Save the date for IDS21, Jan. 21-24, 2021