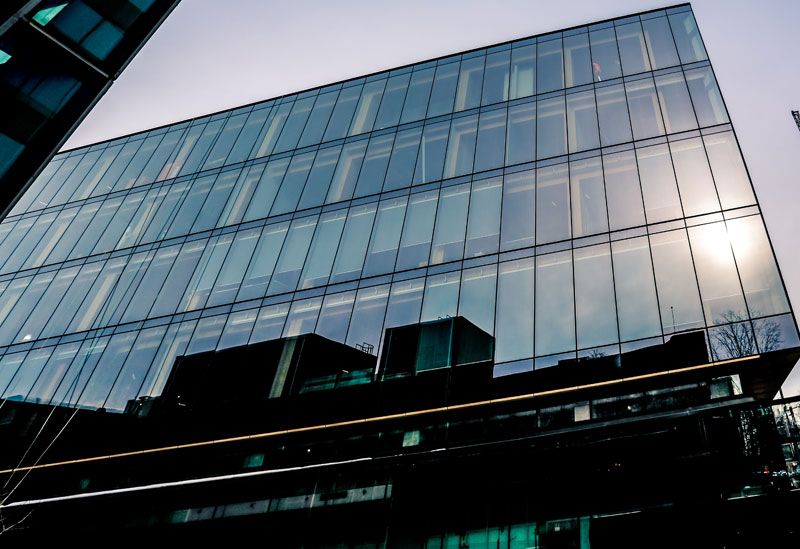 Photo: Woodworking
80 Atlantic Ave. in Toronto's Liberty Village is nearing completion. The timber support beams are clearly visible behind the glass facade.

Mass timber construction is experiencing a real boom across the country.
From Vancouver's 18-storey Brock Commons Tallwood House, a recently completed student residence at the University of British Columbia, to a slew of office buildings planned and or nearing completion in Toronto and elsewhere, mass timber construction has taken centre stage
Both George Brown College and the University of Toronto have also announced their own tall timber projects, and Google's Sidewalk Labs has said it wants to create a smart city made completely of timber towers in Toronto. Some of them up to 30-storey's tall.
An even taller project, Canada's Earth Tower, is planned for a 1.3-acre (0.5-hectare) property along Eighth Avenue near Vancouver's Burrard Slopes neighbourhood by Perkins+Will. Brock Commons Tallwood House, once the world's tallest timber building, was built cheaper, faster and with less environmental impact than a comparable steel and concrete structure would have been.
And in Toronto a new office building at 80 Atlantic Ave. in Liberty Village is nearing completion and unless you know, you'd be hard pressed to see from the outside that almost everything, including walls, support beams and ceilings are made from wood. Designed by Toronto-based architectural firm Quadrangle, 80 Atlantic Avenue is a five storey building offering office and retail space.
And Alberta announced in January that it will make changes to its building code to allow the construction ofn12-storey timber buildings. While other jurisdictions in Canada, like British Columbia, currently allow for 12-storey wood construction, Albertan will become the first province in Canada to allow the practice province wide.
"Not only will this decision support the forestry industry and land developers, it will provide affordability to homebuyers, bolster employment, and give Alberta a competitive advantage.
"We made this change knowing that mass timber products are safe and that these buildings will meet all necessary standards," said Jaycee Madu, minister of municipal affairs.
Current Alberta and national building odes allow wood-building construction for up to six storeys, but the next edition of the National Building Code – anticipated for publication at the end of 2020 – will allow for the use of tall wood construction with fire-resistant material for up to 12 storeys.