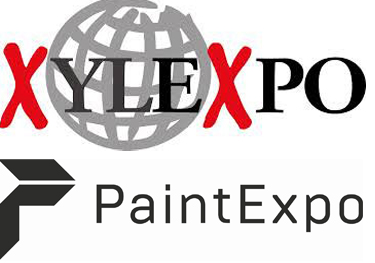 Xylexpo in Milan, Italy and PaintExpo in Karlsruhe, Germany are the latest industry shows that have announced postponements of their events to a later date as a result of the coronavirus.
Citing concerns for the health and safety of exhibitors, visitors, guests and employees, as well as the general public, both show organizers are taking a wait-and-see attitude to monitor the still-developing situation and will make a decision later this year.
PaintExpo was scheduled to run April 21-24 and Xylexpo was to be held May 26-29.
"We waited as long as we could, hoping the situation would go back to normal," said Lorenzo Primultini, president of Acimall, the association of Italian woodworking machinery and tools manufacturers, owners of Xylexpo.
"We hope that, by the end of May, the coronavirus effects will not be what we are seeing now, but unfortunately we cannot tell when this emergency will be over on a global scale, and most of all, we cannot predict its impact on the industrial system and on the supply chains of the wood and furniture technology industry".
FairFair GmbH, the organizer of PaintExpo, said after re-evaluating the situation together with the exhibitor advisory board and Messe Karlsruhe, the decision has been made to postpone the show at a later date in 2020.
The shows join HOLZ-HANDWERK and FENSTERBAU FRONTALE that have also been postponed due to coronavirus.