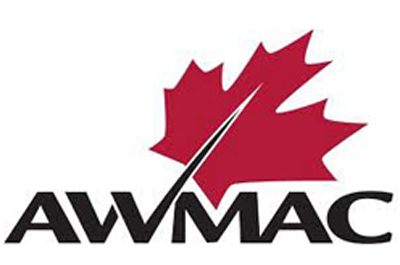 The Architectural Woodwork Manufacturers Association of Canada has emailed its members to provide them with an update offering a resources page to help them deal with the ongoing COVID-19 crisis as well as a survey it is asking members to complete to gain a better insight into the impacts of COVID-19 in the woodworking industry.
"Dear AWMAC Members:
"For the world, the past few weeks have been unprecedented, as we see the global toll COVID-19 has taken.
We are reaching out to you today to send a note of encouragement and underscore our commitment to supporting you as we all prepare for the days and months ahead.
"As the ongoing COVID-19 pandemic unfolds, AWMAC is continuing to explore avenues to support our members and the woodworking industry across Canada. One way in which we have done this is by building a dedicated page on our website for
COVID-19 Resources
.
"We encourage you to review theses resources regularly and to heed the recommendations of trusted authorities to minimize the spread of infection.
COVID-19 Resources
"Additionally, we have developed a COVID-19 Pulse Survey to gain a better insight into the impacts of COVID-19 in the woodworking industry. Personal information, including email, name, and business, will remain confidential. We will share the results in April.
"Due to the urgency of this crisis, kindly respond to the survey by April 2, 2020 (5:00 pm MDT).
COVID-19 Pulse Survey
"We care about you. Please know that you are not alone — the AWMAC community is always just a phone call or click away. If there is any way we can help you navigate this most challenging of times, we are here:
• by email:
info@awmac.com
• by phone: 403.981.7300
• through our
COVID-19 resources page
• and
through any of our eight regional Chapters
"If you are uncertain if or how AWMAC's programs and services are currently operating within your regional Chapter, we encourage you to reach out to them for information. Although operating remotely, AWMAC offices are available to assist you during this time.
"We do not know how long this will last, but we do know our industry is resilient. We will come through this and with hard-earned skills and experience that will make our industry stronger.
"Wishing you health and safety,
AWMAC"