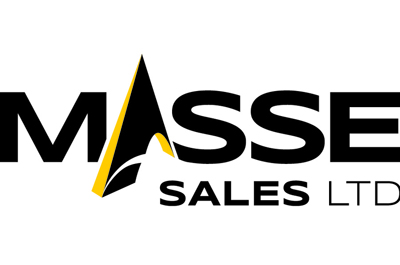 Masse Sales of Port Coquitlam, B.C. has adjusted its business practices in response to the COVID-19 pandemic and Scott Masse issued the following the statement to their customers. Masse Sales sources top-quality machinery & tooling from around the world, making them a leading machinery & tooling supplier to industries across British Columbia.
Here is their update:
"Due to the ongoing COVID-19 pandemic, Masse Sales management has made the decision to temporarily adjust our business practices to drastically limit our physical contact with clients, suppliers and partners.
"We value your business and look forward to working with you, however the health of our employees, clients, friends, family and neighbours is the most important thing we can all focus on right now, and we feel that making these changes does our small part in helping to slow down the spread of this virus.
We are shipping orders and receiving deliveries from our suppliers, and will do our very best to support your manufacturing business during this difficult time.
"Our sales and office staff are working from home and can be contacted through our office phone system, via their cell phones and email.
"We are open for business, and will continue to provide you with the excellent sales, service and support you expect from Masse Sales, however, we are not visiting shops and we are not accepting visitors at our office until further notice.
If you have any questions or concerns, please call me through the office at 604-474-0411."
Scott Masse
Masse Sales Ltd.