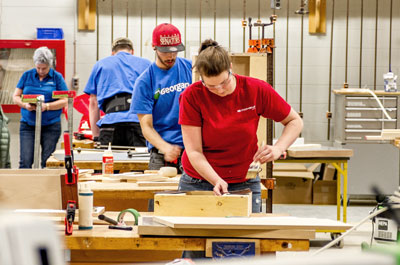 AWMAC Ontario's board of directors has decided, due to the ongoing circumstances and restrictions, that this year's AWMAC Ontario Apprenticeship Contest will be cancelled.
Originally AWMAC had hoped the popular event could be hosted later in the year, but there is so much uncertainty at this time, organizers decided that the best course of action was to cancel the event.
AWMAC Ontario thanks all supporters and sponsors who donated materials and the participants who had signed up.
Registered participants will have the right of first refusal to next years Apprenticeship Contest.