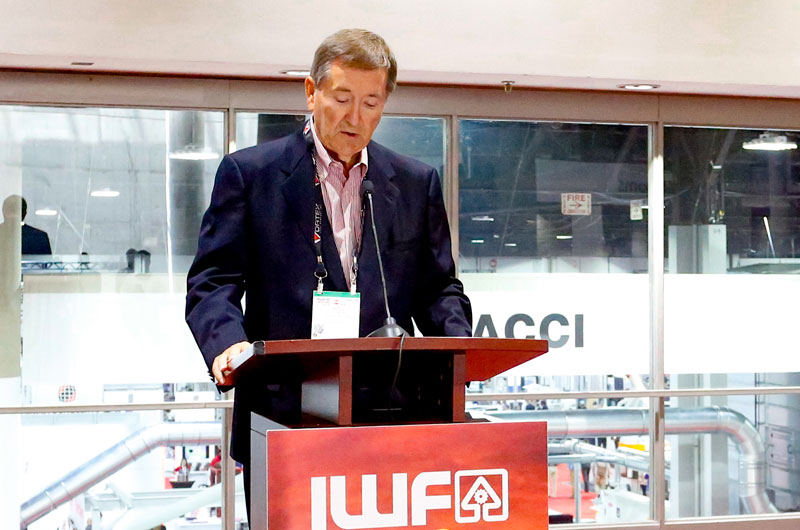 Photo: Woodworking
Previously at IWF's Challengers Award.

IWF Atlanta has been cancelled.

The International Woodworking Fair has announced the entries for the IWF Challengers Distinguished Achievement Award Competition for Technology and Innovation.
The internationally recognized competition honours companies in the woodworking industry that have developed new and innovative technologies that advance the industry.
From the 52 entries, 20 finalists will be chosen by the Challengers Award Judging Committee and will compete to be one of the seven winners announced on opening day of IWF 2020, Tuesday, Aug. 26.
The IWF Challengers Distinguished Achievement Awards Competition for Technology and Innovation recognizes outstanding companies who have distinguished themselves by developing innovative technology in products, services, or manufacturing techniques that will advance the industry.
Time-saving, money-saving, and environmentally friendly products are among the traits of many successful Challengers Award entries.
A panel of 10 judges, all industry professionals representing a broad cross-section of the wood manufacturing sectors, will now begin to review and analyze these entries, narrowing the entries down to a list of semi-finalists, which then yields 20 finalists.
These finalists will perform live demonstrations before the judges on Monday, August 24, the day before IWF 2020 opens.
The judges will then make their decisions, and winners will be announced and receive their awards the first morning of the show and winners will remain on display in The Challengers Award Gallery for the duration of the show.
See the list of 52 entries.
Download PDF