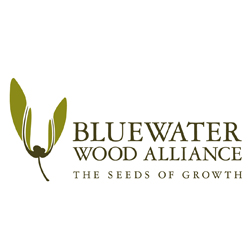 The Bluewater Wood Alliance will host another free, all-access Online Roundtable COVID-19 event on Wednesday June 17.
"We are continuing to offer our events to non-members across the industry in order to share the collective knowledge and activities of the cluster while the COVID-19 pandemic lingers," says Mike Baker, BWA's executive director.
"We continue to poll our members on how their needs are evolving during the crisis, and the latest need from industry is best practices regarding health and safety compliance with COVID-19 constraints in their workplaces."
Baker says that's why they will host another event starting at noon on June 17.
Randy Dignard, president of Industrial Safety Trainers Inc., who has spoken at previous BWA events, will come back to talk about:
· What the MOL may be looking for if they showed up.
· Addressing if workers do not want to wear PPE.
· Addressing work refusal if a worker feels unsafe going to work.
· What items need to be sanitized and whose role is that?
· Deciding if you have to wear face masks and/or shield.
The other big initiative the BWA wants to share, according to Baker is the start of the BWA Buying Group.
The Buying Group Committee just had its first meeting "and we are campaigning to get more purchasing reports from companies on their volumes, product categories and suppliers.
"So far we have 42 companies that have submitted reports, and have extended the deadline to Aug. 1, to get more volumes before negotiating rebates with high volume suppliers."
Already BWA has almost $50 million in collective purchases and they need more companies' data to increase that number.
Also:
· Key suppliers will be identified per category, and rebates will be negotiated
· Your supplier may not change
· Your price does not change
· Rebates on volumes are paid directly to companies
· All information provided is secure and confidential
· By submitting your data you are not committing to anything at this time
Baker says they need additional companies to provide their purchasing data in order to measure the purchasing power of BWA in the product categories to negotiate rebates.