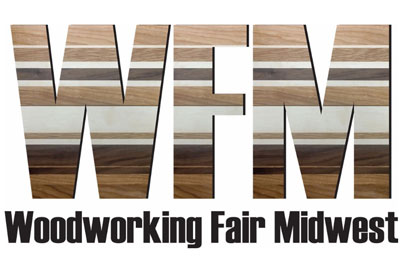 A group of equipment suppliers for the secondary woodworking market in the US Midwest have decided to hold their own, open house-style event in Borden, Indiana Aug. 26-28.
The Woodworking Fair Midwest is described as "a friendly, casual event designed for the good of the industry. This is a trade-only event."
The event is focused on the secondary woodworking market. Equipment suppliers to this market will be showcasing their products and services. Attendees from related markets are welcome to come to the fair.
The event is being organized in response to the cancellation of IWF in Atlanta. A select few woodworking equipment suppliers banded together early Summer 2020 to create an open-house event for its customers in a central Midwest location. Organizers say with IWF 2020 being cancelled, they just couldn't wait any longer to see their customers.
What to expect
"The event will be held in empty warehouse space in an industrial area in the quaint town of Borden. Exhibitors will have booths with equipment both running and not. To keep costs down and allow attendees to register for free, there will be no carpeted aisles.
While not your typical tradeshow, there will be amenities to make you comfortable. The A/C will be running, indoor restrooms will be open and a dedicated food truck will be onsite.
"We are taking COVID-19 seriously and will be adhering to Federal, Indiana and CDC regulations. Before being allowed to enter, your temperature will be taken and you will be asked questions regarding your overall health.
"Hand sanitizer dispensers will be in each booth. If masks are required by government regulations, you will need to wear one at all times.
"Please register below as this will expedite your check-in process. Due to insurance restrictions, no one under the age of 16 will be permitted inside the venue."
Register here.