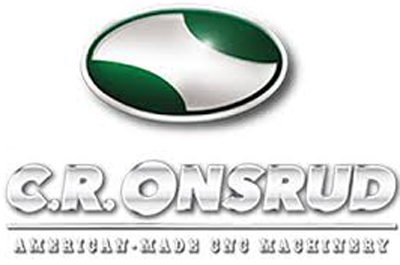 C.R. Onsrud introduces the Keep America Machining live-streaming event - a virtual CNC event unlike any other.
This is not your boring "death-by-webinar" web stream, but an interactive event that allows users to explore and attend the sessions they feel are the most helpful to their business.
Event Dates:
- Wood & Plastics – Aug. 20, 21, & 25
- Metal & Composites - Sept. 10, 11, & 15
Manufacturing is at the heart of America and C.R. Onsrud believes it is important for the US to stay a manufacturing economy at its core and not transition to simply a service economy.
In the wake of the Coronavirus, it is harder than ever to be a manufacturer -- additional safety measures are required to protect our workforce and the canceling of large gatherings, like trade shows, makes it harder to find great resources for new technologies to stay competitive.
That is why C.R. Onsrud is introducing the Keep America Machining live stream event to help provide resources for education, idea exchange, and exposure to the best new technologies.
The Keep America Machining live stream event promises to be an action-packed event offering the manufacturing community access to live tours of the C.R. Onsrud CNC manufacturing facility, a look at the latest machining technologies, access to live CNC demos, Q & A sessions with industry experts, one-on-one CNC consultations, financing advice and analysis, and access to the best deals of the year on C.R. Onsrud CNC equipment.
C.R. Onsrud, Inc. specializes in high quality CNC machinery designed for the aerospace, woodworking, plastics, and composites industries. Offering a comprehensive line of high-precision machining products including almost 50 standard models of 3-Axis, 4-Axis, and 5-Axis CNC Routers, CNC Mills, and CNC Machining Centers, four models of Inverted Pin Routers, as well as a complete line of tooling and accessories.
Click here for more information.