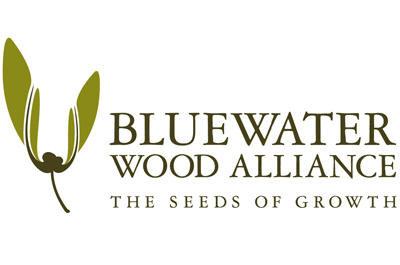 The Bluewater Wood Alliance will host another one of its popular Online Roundtable COVID-19 events next Wednesday.
Starting at noon July 15, BWA is inviting everyone - non-members, community partners & members of CKCA and AWMAC - to take part in this important discussion about mental health.
Among the issues to be discussed will be how is stress affecting your staff and whether there are things we could or should be doing to help?
Pandemic uncertainties, job security concerns, work stress and home life stress - many individuals in your workplace may be dealing with elevated levels of stress.
The upcoming BWA roundtable event explores the Impacts of COVID-19 on mental health in the workplace.
First responder and mental health professional, Jake Mitchell (RSSW, AMHA, AEMCA) will join the discussion to bring the most up-to-date information on addressing mental health in the workplace.
Event Topics Include:
• How COVID-19 has impacted stress and mental health in the workplace
• Supporting employee resilience and individual self-care
• Recognizing and responding effectively to someone struggling with a mental health problem or crisis
• The impact of stress on the mind, body, and existing mental health conditions
• How stress affects communication and how to effectively communicate in times of stress (OARS, PACE, other tools)
• Substance-use & mental health (drugs, alcohol, etc.)
Mitchell teaches mental health first aid, addiction/mental health training for groups and organizations, and teaches Life Support skills. He is also a provider of counselling, case management, training, and education on addiction and mental health.
It is more important than ever before to support mental health in the workplace, and actively supporting the well being of employees in the workplace is a win for everyone involved.
Mitchell will also share available resources for mental health support and conclude with a Q&A.
Click here to register.