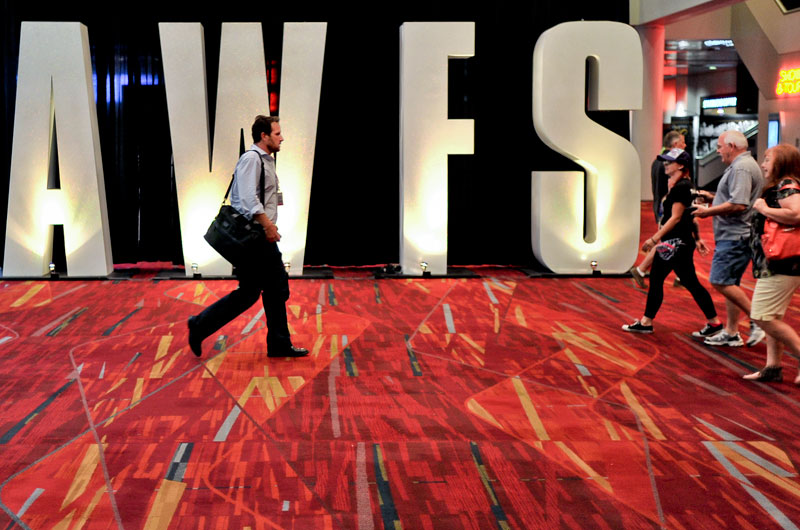 The Association of Woodworking & Furnishings Suppliers (AWFS), installed six new members to their board of directors at their most recent board meeting.
They are: Bob Brown, executive vice president for Royal Plywood (Sacramento); Karl Frey, western division manager for Colonial Saw Co.; Brian Hansen, director of industrial & technical business development for Gemini Coatings; Randy Jamison, executive vice president for Biesse; Hannah Faria Khalaf, marketing manager for Surfprep Sanding; and Jonathan Thompson, sales manager, E.B. Bradley Co. & West Coast Laminating.
In addition, during that same meeting, the new executive committee was chosen:
- President – Dan Hershberger (products manager, Michael WEINIG Inc.)
- Immediate Past President – Philip Martin (president, 3C-IRM)
- Vice President – Rob Howell (president, WSI Machinery, Inc.)
- Secretary/Treasurer – Michael Cassell (CNC product manager, HOLZ-HER U.S.)
- 2021 Trade Show Chair – Brian Joyce (sales and marketing manager, Blum, Inc.)
The five remaining members of the AWFS board will either be continuing the remainder of their first or serving their second (consecutive) three-year term and include: Carla Aguiar, exhibits and events specialist for Bessey Tools North America; Mark Alster, regional manager for Leitz Tooling Systems; Joel Boyles, vice president of sales, marketing and customer service for Decore-ative Specialties; and Jim Irving, general manager for Drawer Box Specialties. Wade Gregory from Columbia Forest Products is a Past President and non-voting member of the board, serving as a volunteer consultant for the association.