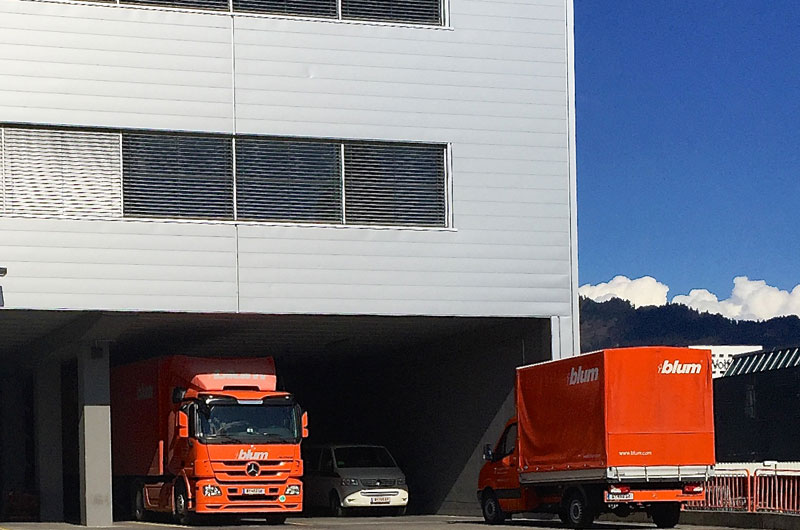 Photo: Woodworking Canada
Blum has posted a modest profit for the business year ending June 30.

Thanks to a good start to the 2019/2020 business year, fittings manufacturer Blum from Vorarlberg, Austria has recorded just over 1.9 billion euros in group turnover by year end.
That's a modest increase over the same period last year of 14.9 million euros, or just shy of one per cent. The family-owned business benefits from its commitment to internationalism and remains a trusted partner to its customers despite the difficult global economic conditions.
Although the year got off to a good start, the coronavirus wreaked havoc on international markets starting in April and also led to substantial decreases in turnover for Blum. However, the fittings manufacturer was able to provide reliable services to its customers in more than 120 countries throughout the crisis.
Blum has continued to grow and develop its international operations and now has 32 subsidiaries and representative offices worldwide. Blum achieves 97 per cent of its turnover from exports. 44 per cent is generated in the EU area and 15 per cent in the U.S.
More employees and apprentices
Blum employed 8,349 people worldwide as of June 30, 6,180 of whom were in Vorarlberg. This is an increase of 262 in comparison to the previous year. 94 new trainees will start their apprenticeships in Vorarlberg in September.
In Western Europe, markets like Italy, France, England and Spain were in lockdown for several weeks, which led to a downturn in turnover for Blum in the region. As far as Eastern Europe is concerned, the company was able to achieve growth despite major economic restrictions.
According to Managing Director Philipp Blum: "The European Union continues to be important to the stability of our company. The fact that the borders were kept open for freight traffic at all times allowed us to deliver products to our customers all over the world throughout the crisis."