U.S. News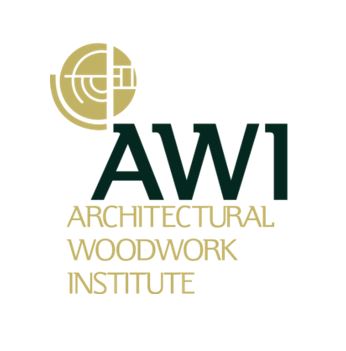 As part of the Architectural Woodwork Institute's (AWI) approved ANSI procedures, the AWI Standards Development Team is announcing that AWI 1236–Countertops will be submitted to American National Standards Institute (ANSI) for public comment and canvass.
AWI's Standards Development Team, and the AWI Technical Committee are seeking industry professionals who are directly and materially affected, to join their canvass body.
AWI 1236 has been developed to provide standards and tolerances for the quality and fit of countertops. Establishing minimum aesthetic and performance requirements to provide a well-defined degree of control over a project's quality of materials and workmanship for the manufacture of countertops.
Input from members of the industry is invaluable to the standard development process. Comments will help AWI to strengthen its standards and ensure the standards they release are of the utmost quality. AWI is looking forward to completing this process and publishing another ANSI standard. More information on the AWI approved ANSI procedures are available here.
The deadline is Sept. 4, 2020 for submitting a Pre-canvass Interest Survey: AWI 1236. This form must be completed regardless of an individual or organization's past participation in any canvass process.
The Architectural Woodwork Institute (AWI) is a nonprofit trade association founded in 1953. Today, AWI represents nearly 3,000 members consisting of architectural woodworkers, suppliers, design professionals and students from around the world.