U.S. News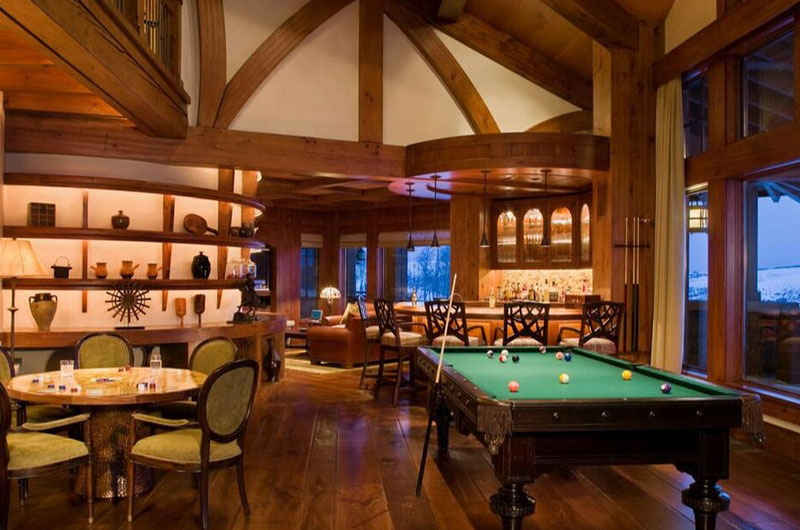 CMA's annual awards program recognizes excellence in the industry.

The Cabinet Makers Association (CMA) announced its 2020 Wood Diamond Award winners on Thursday, Aug. 27, during a virtual awards ceremony.
Heartwood Custom Woodworks of Eagle, CO, received the Best Of/Best Overall award for a unique bar it created overlooking the slopes of a ski resort.
"This wonderful radius bar provides a unique way for people to have a conversation while indulging in a glass of their favorite drink and telling stories about their adventures on the slope," said Grant Goddard, the company's general manager.
The presentation usually takes place at the International Woodworking Fair (IWF) or the AWFS Fair on odd years, but IWF 2020 was cancelled due to COVID-19.
The awards, which were created to recognize the fine work and craftsmanship of CMA member shops, marked their 10th anniversary this year.
The program has given the organization an opportunity to promote excellence in the industry, and the winners can share these honors as part of their marketing efforts.
Winners are chosen by their peers in the organization; the judging panel is comprised of CMA members who did not submit their work in the competition.
The Cabinet Makers Association was incorporated in 1998 by a group of custom cabinetmakers who thought small to mid-size shops needed to network and help each other grow profitably. Currently, CMA membership is made up primarily of 20 or fewer employee operations, with the vast majority of those being 1-5 person shops.
Details and photos for all projects can be seen here.