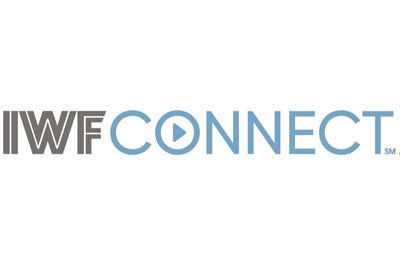 Registration for IWF Atlanta's IWF Connect is open now.
Billed as "a show without walls and opportunities without limits," IWF Connect is a new, online tradeshow for the global woodworking industry.
IWF Connect is a new way for the woodworking industry to do business. Happening Oct. 26-30, this online tradeshow event will bring the industry together for five streamlined days of buying, selling, and experiencing new products and trends.
IWF let's attendees find exactly what they'll need to advance their business, and interact with exhibitors at their convenience.

Free registration for IWF Connect provides:
• Full access to all virtual exhibit booths.
• Live product demonstrations.
• Education programming access.
• Webinars.
• Exclusive show-only pricing.
• A custom show experience organized through a My IWF Connect Show Planner.
Online Registration is open daily—including show days—now through October 30.
IWF Connect is the all-new virtual trade show without walls giving the woodworking industry opportunities without limits. Starting Monday, Oct. 26 and continuing for five straight days, IWF Connect will bring attendees and exhibitors together in a virtual market week featuring the global woodworking industry's newest products, technologies, innovations and solutions in one easy-to-navigate online experience.
Register
here
for IWF Connect.