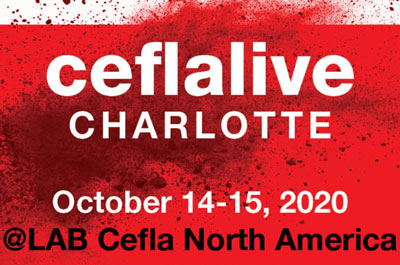 Registration is now open for CeflaLive, Charlotte on Oct. 14-15, 2020.
This is a premier North American finishing event that will offer live demonstrations and the latest finishing technighnologies.
CeflaLive will offer two full days of testing a variety of applications on spray coaters, roll-coaters, vacuum coaters and digital printers in partnership with industry-leading coating, pump & gun suppliers, as well as break-out sessions emphasizing the techniques, technologies, and machine settings used to answer all of your automation questions. With a dedicated finishing and research laboratory, you are sure to find something for your shop. There is a fit for every substrate, volume, and application requirement.
You can meet Cefla's team of experts, ask technicians specific questions relevant to your businessand learn new techniques that you can take home to the team.