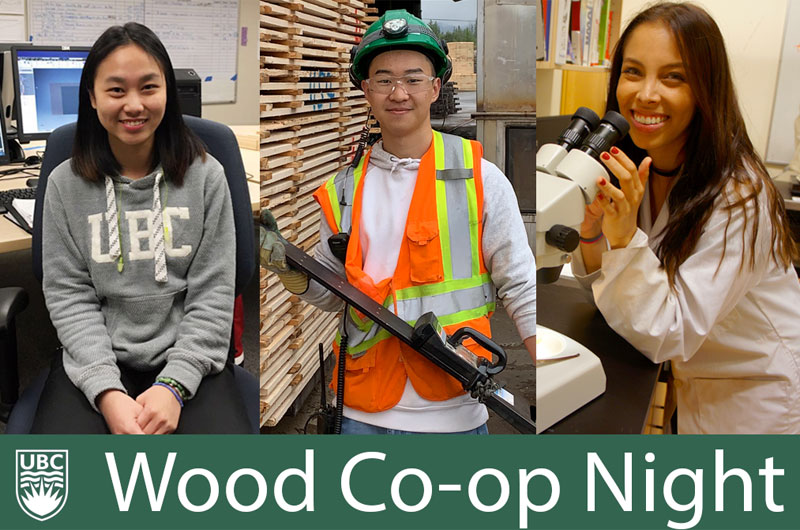 Due to ongoing pandemic restrictions, the Centre for Advanced Wood Processing at UBC's Faculty of Forestry, Department of Wood Science has decided to take its Wood Co-op Night event online.
Please join them for their very first UBC Wood Products Processing (WPP) Virtual Co-op Presentation Night on Thursday, Sept. 24.
Intermediate and senior students in the B.Sc. Wood Products Processing degree program at the University of British Columbia will be delivering presentations on their most recent co-op work terms. This is a fantastic opportunity to see what students are able to accomplish in the work place.
Presenters at the first UBC Wood Products Processing Virtual Co-op Presentation Night are:
Andrew Chu – Interfor
Melissa Vincent – Precisionwerkz
Kevin Yuan – West Fraser
Dongyin Li – Loewen Windows
Lara Damen – Western Forest Products
5 MINUTE BREAK
Aaron McArthur – Westeck Windows & Doors
Andy Zheng - Interfor
Mike Lam – West Fraser
Tian Yang – Tolko
To participate, RSVP here.